On December 7, 2016 Jayne Design Studio received the prestigious Stanford White Award for the decoration of rooms at Crichel House, Dorset, a Grade One listed c. 1770 building designed by English neo-classical architect James Wyatt (1746-1813.) The Studio's work is illustrated in a two-part article in England's Country Life magazine written by British art historian and Wyatt scholar, John Martin Robinson.
The February 15, 2017 Country Life feature describing the recent restoration can be read here.
The earlier Country Life article from February 8, 2017 relating the history of the house prior to the 20th century can be read here.
Country Life has also posted the text from both articles and additional photography on their site.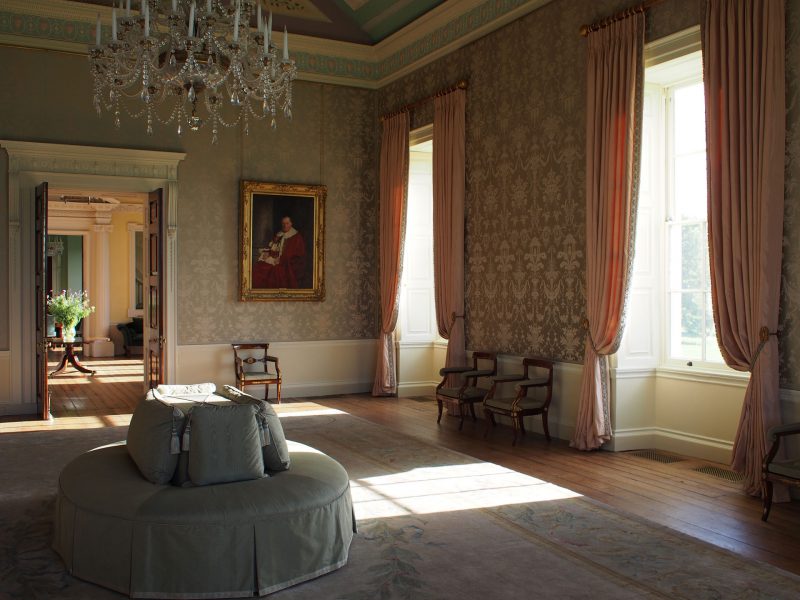 In 2013, Thomas Jayne and senior decorator, Egan Seward Iselin, were commissioned to decorate three of James Wyatt's most important Georgian interiors. A very rare opportunity for American interior decorators, the Crichel House project gave Thomas and Egan the chance to work as a team with the owners, Mr. and Mrs. Richard Chilton – both ardent preservationists committed to allowing the house's history to serve as a guide to its restoration.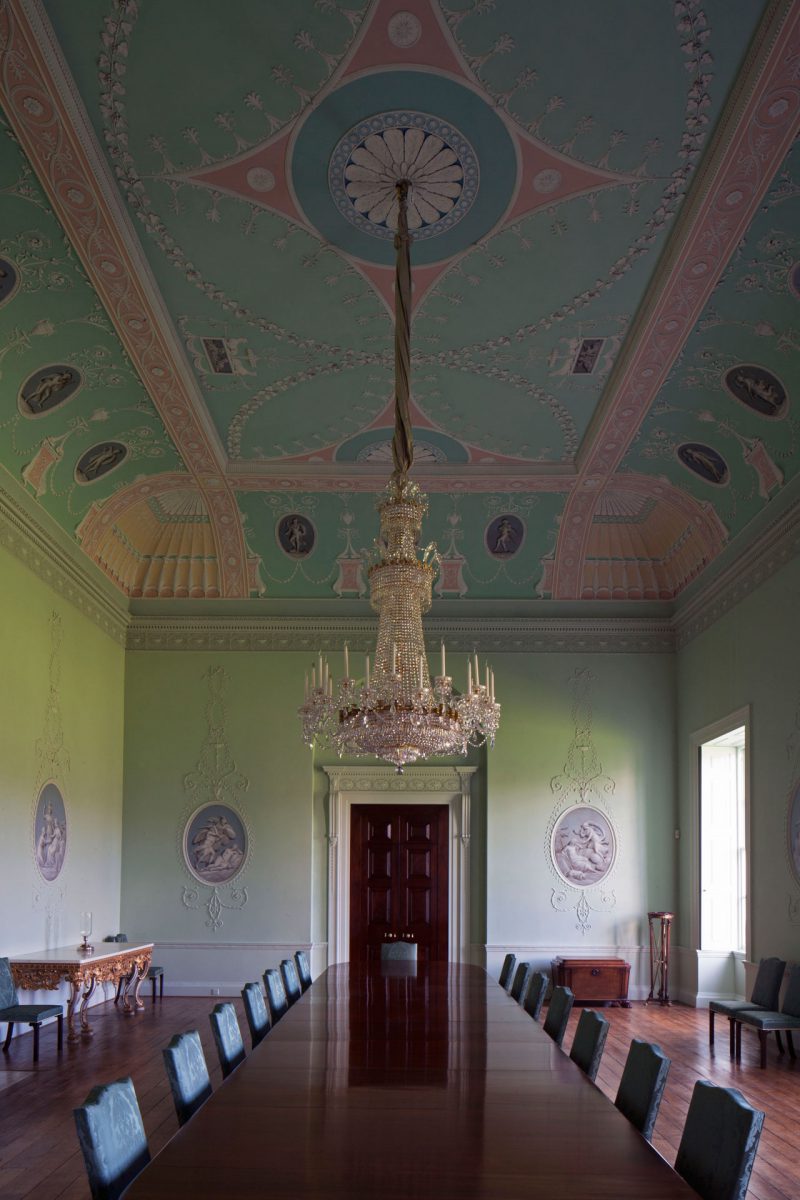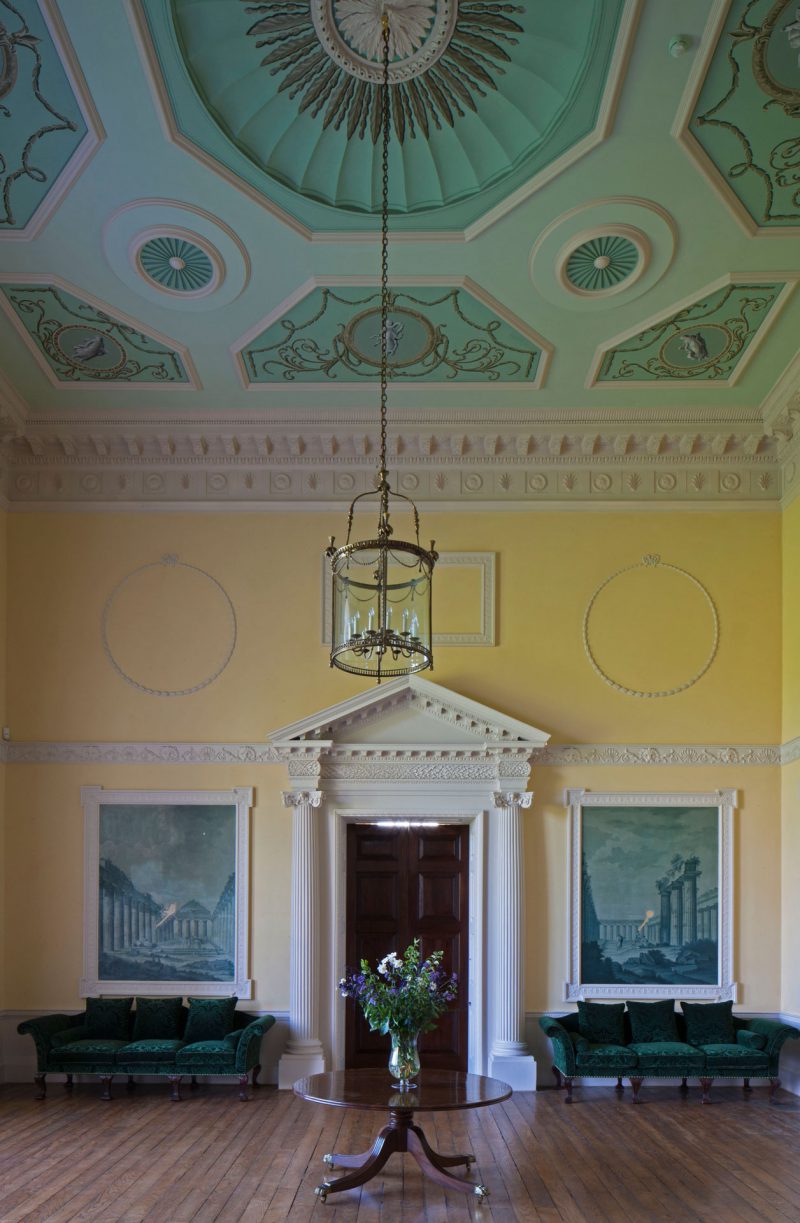 The drawing room (seen in 2 images above), dining room (left) and hall (above) at Crichel House in Dorset, England.
Learning as much as possible about Crichel was a critical first step prompting Thomas to engage John Martin Robinson to write a social and architectural history of the house. In turn, Mr. Robinson helped secure the professional services of London's Peregrine Bryant Architecture and Conservation as well as engaging historical paint consultant, Patrick Baty. Working collaboratively, this team of preservationists, decorators, architects, historians, and paint specialists returned several of James Wyatt's stunningly designed interiors to their 18th century appearance.
In addition to the Stanford White Award, Crichel House has received a coveted English Georgian Group Architectural Award for interior restoration. The Award was presented for the meticulous restoration of Crichel's moldings and cornice friezes; the installation of scagliola columns; and reproduction historic silk wall panels. In addition the Award committee commended the project team for the painstaking attention to detail evident in every aspect of the house's decoration and restoration.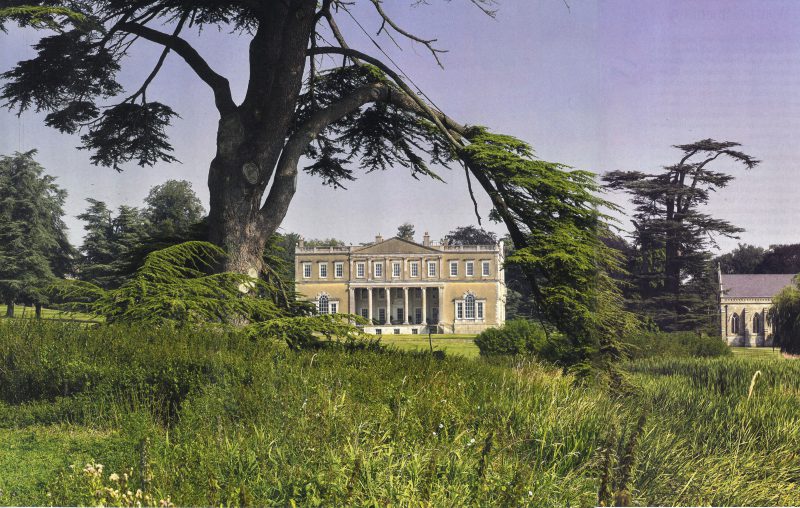 Above, a view of the property with chapel at right, and the drawing room with the restored Wyatt ceiling visible.