The magazine introduces the list with the statement, "When a designer is at the top of his or her game, an unmistakable sense of confidence, ease, and spirit is evident in every detail. These talents achieve that level of mastery more often than most, which is why we celebrate them."
Jayne Design Studio has been an A-List honoree since 2012.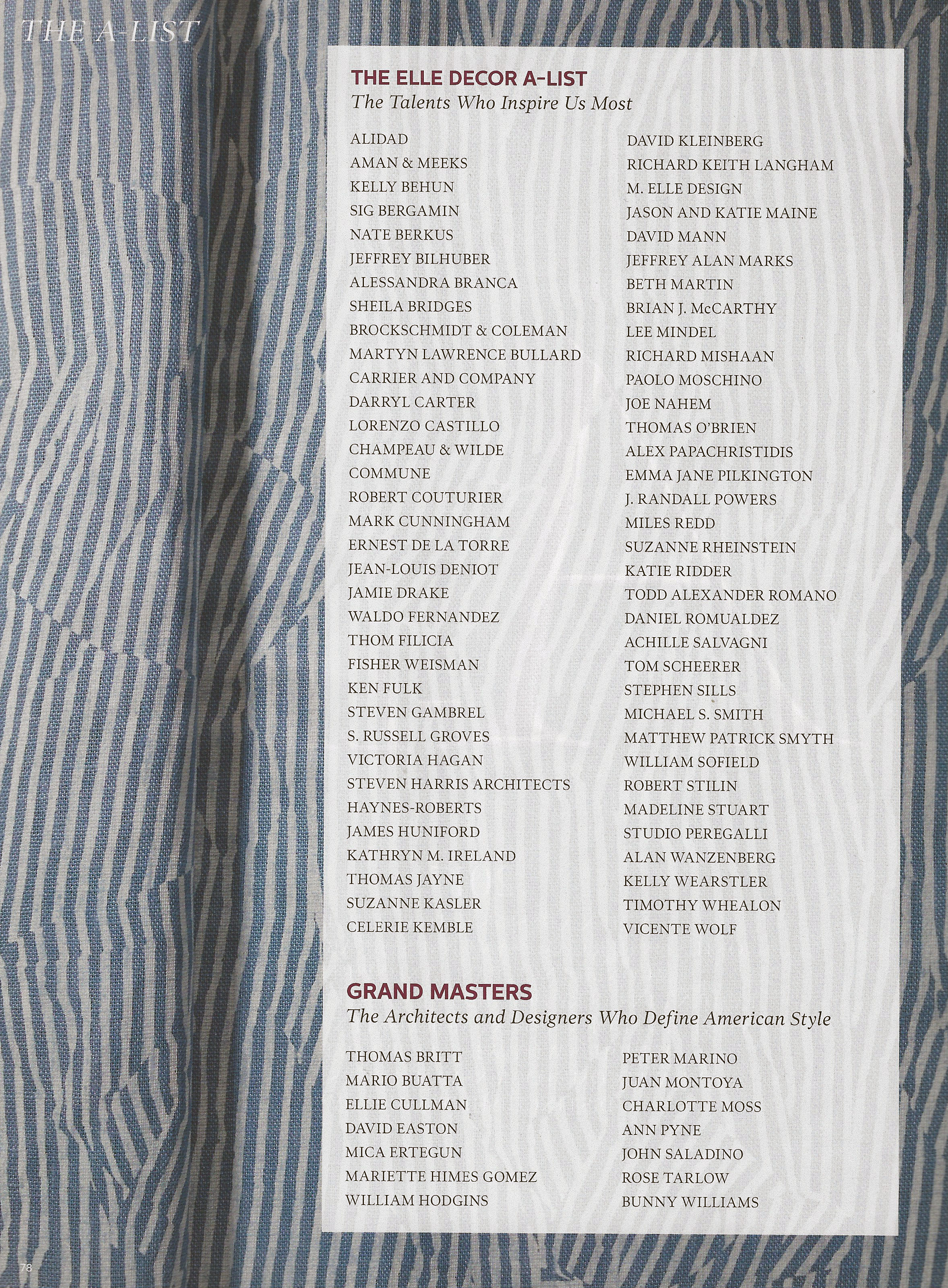 The list and full article can be seen on
Elle Decor's
site. Congratulations to all the listees and the 4 new members added this year.