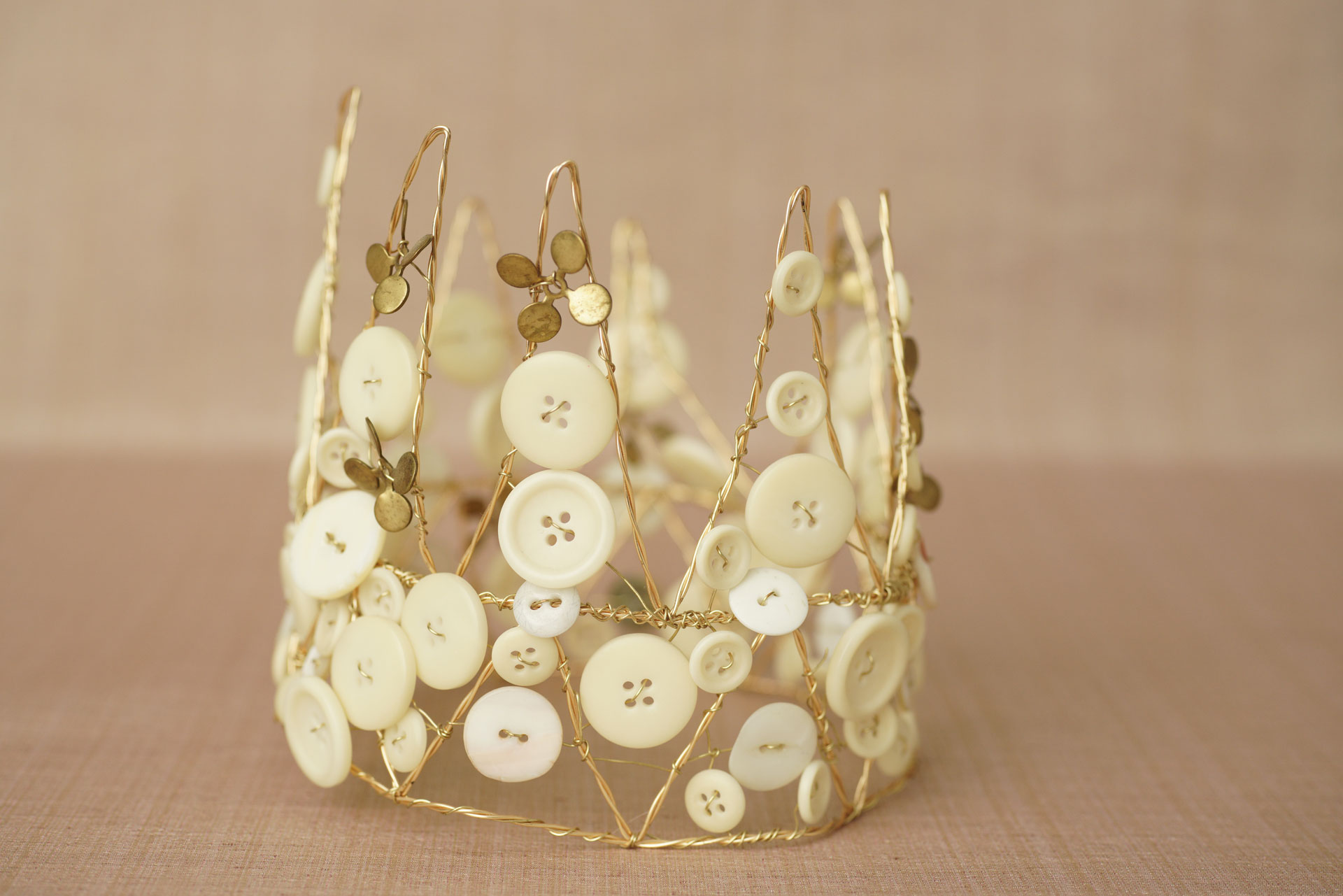 Elaine can make a special commission crown for you, such as the gold wire crown with buttons and metal decorations shown here, or something totally original based on your ideas or concepts. We hope you can provide Elaine with your basic parameters or inspirations, then she will go to work to sketch out a design based on your suggestions. If you are interested, email us at shop@jaynedesignstudio.com to find out more.
Prices start at $750. We will provide you with a price quote for Elaine to execute her proposed design. Orders will be initiated upon receipt of payment in full. Lead times will vary based on the complexity of the design.
Elaine is a published author and an illustrator of children's books, including The Mitten Tree, Matzo Ball Moon, Ice Cream Cones for Sale and The Goose Man: The Story of Konrad Lorenz
Materials will vary to the particulars of the design.
Crowns typically measure 4″ to 5″ H by 7″ diameter, but you may request special sizing.
Special commission crowns cannot be cancelled once they are in production. We are also unable to accept returns or provide refunds on special commission crowns after completion of the order.