Our pillow was handmade at Lamba SARL, a weaving and embroidery cooperative in Madagascar. Lamba, which translates as "cloth" in Malagasy, is also the name of the beautiful traditional garment worn locally. The artisans formed their group to revive some of the country's traditional patterns and decorative techniques, and with the help of Simon Peers, an English art historian, they have gained worldwide attention. Simon's efforts have lead to important commissions for Lamba, including producing historic textile reproductions for the Metropolitan Museum of Art and the Victoria and Albert Museum. We have been fortunate to work with Lamba in creating richly detailed embroideries and appliques for several of our interiors and are pleased to have the opportunity to present their work in our shop.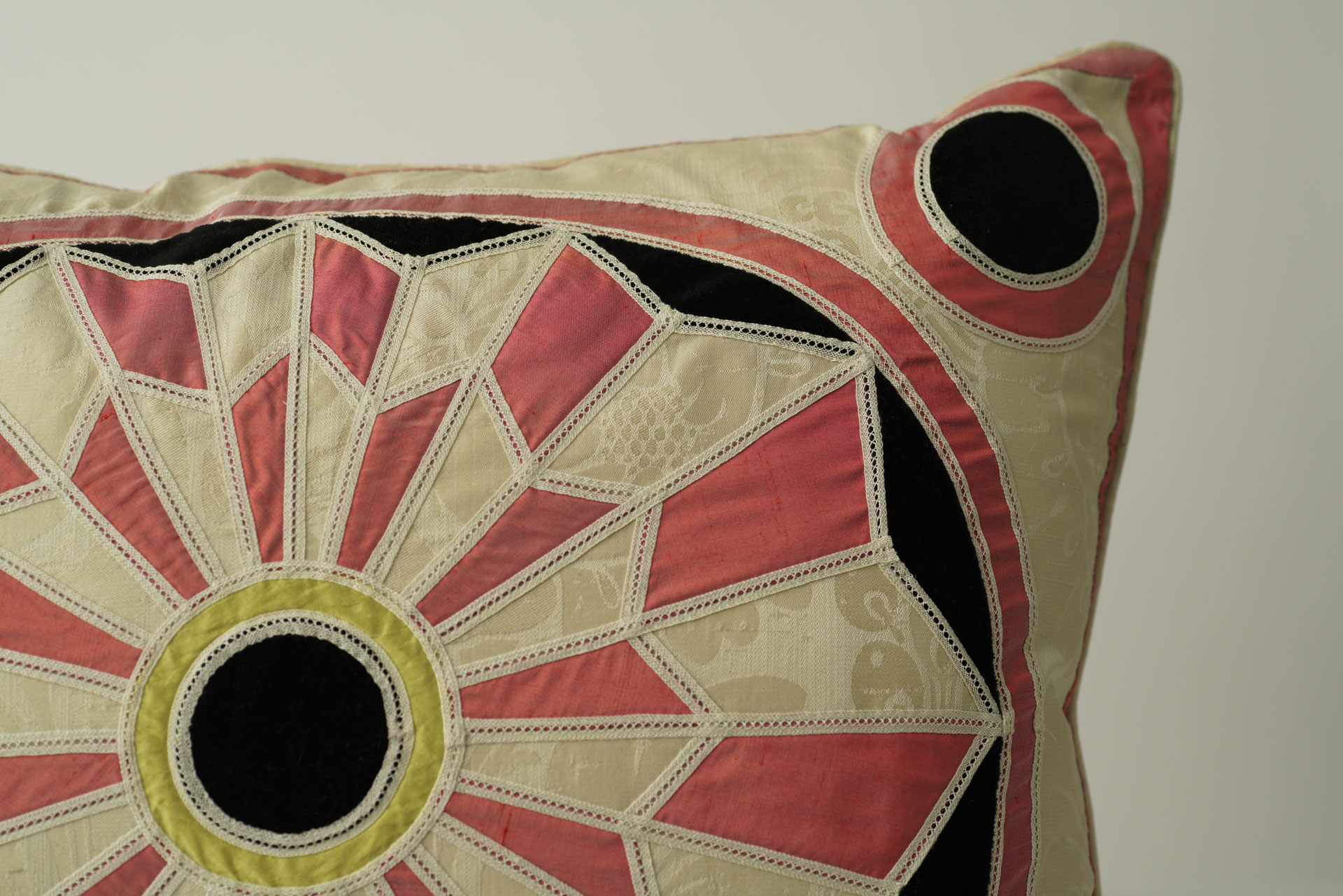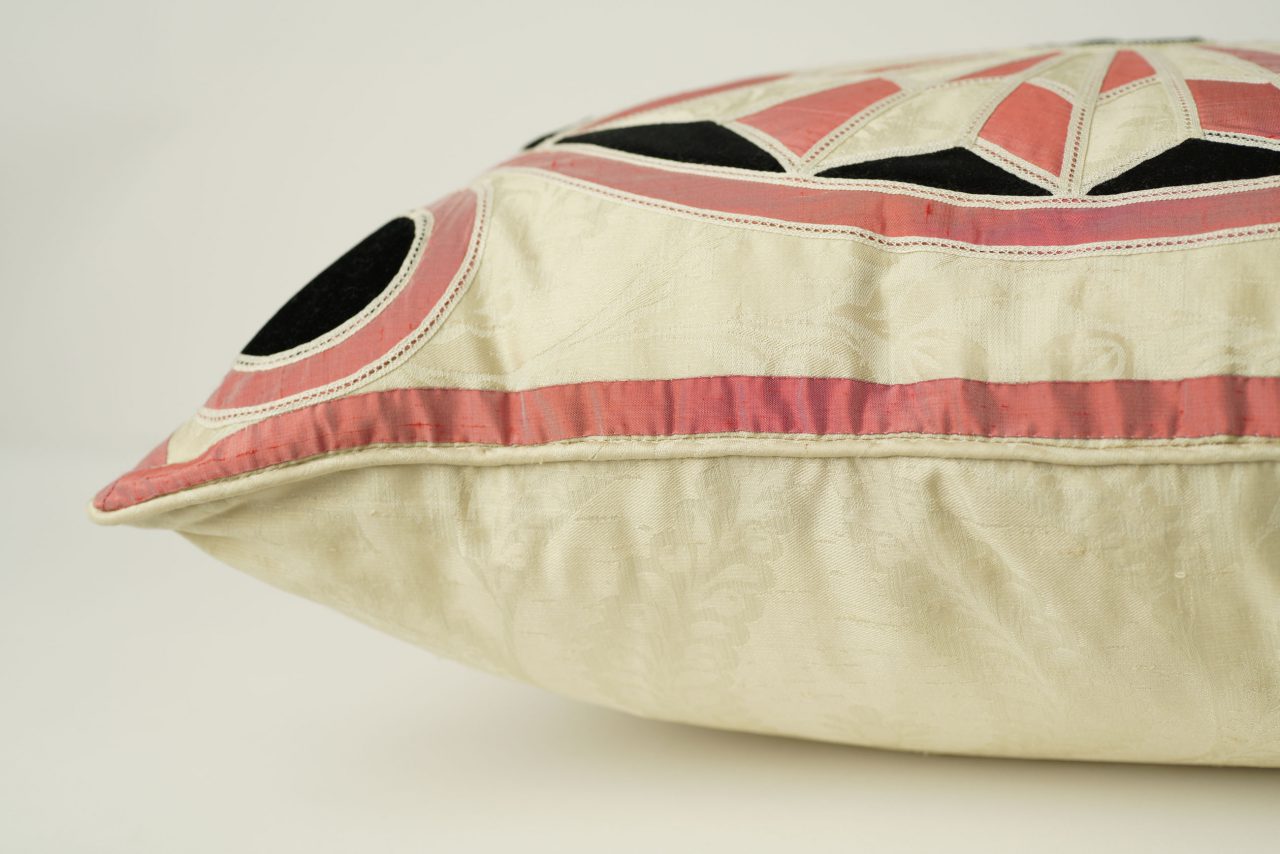 The pillows fronts are made of appliqued silk and velvet with cotton ribbon overlay, hand applied onto a cotton damask ground.
Self-welt and damask back.
Damask is a cotton blend and insert is down/feather fill. 
Dimensions: 19″W x 15″H
Pillows will be ready for shipment on December 1, 2016.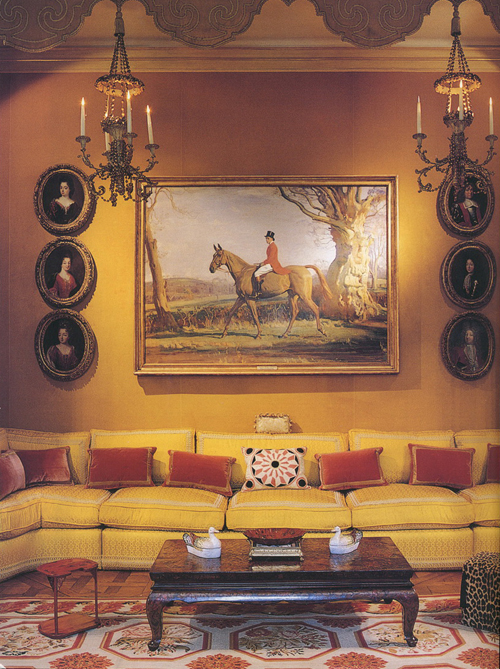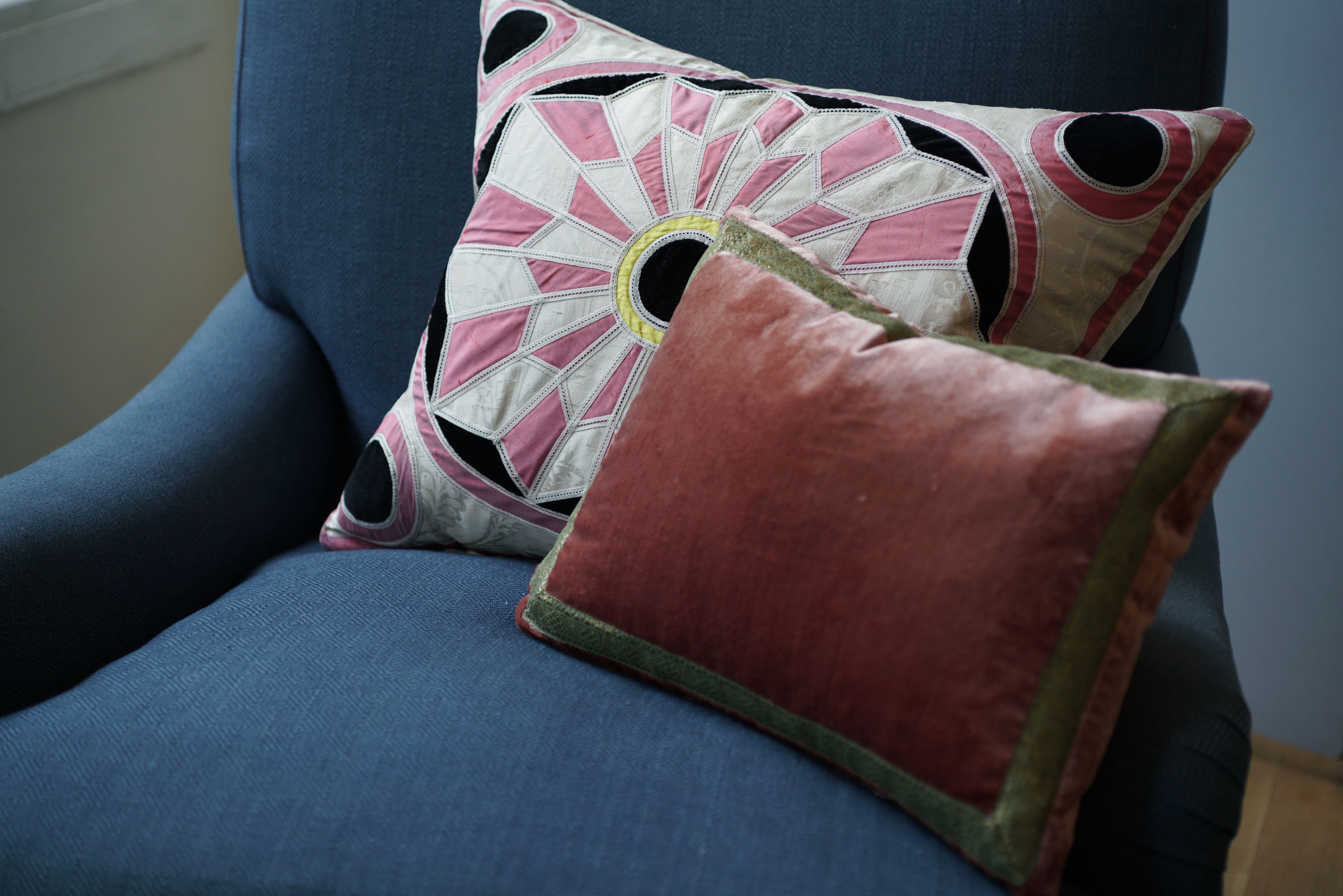 The Duchess of Windsor decorated her library banquette with pillows as seen at left. Create the look by combining the Wallis pillow with our velvet Windsor pillow.