The magazine calls it a "bewitching bolthole" overlooking Oyster Bay Harbor in a piece by Kevin Guyer with photographs by Don Freeman. Described as "casually elegant", the house sits at the foot of an historic pier with a flotilla of antique wooden sailboats in the waters just beyond. Part of a larger family compound based nearby, it is used mostly for family gatherings and celebrations and also accommodates a painting studio in a bedroom-cum-workspace. This work/sleep area is aptly described as a "spin…on the 19th-century bohemian artist's garret." Interestingly, the artworks our client creates there, a colorful collection capturing local flora and fauna and mythological creatures, have become integral to the decoration.
Egan Seward, a senior decorator at Jayne Design Studio, worked together with Thomas Jayne to create the artful and informal setting. See more of Don's magical images below and click on this link to see a pdf of the full article.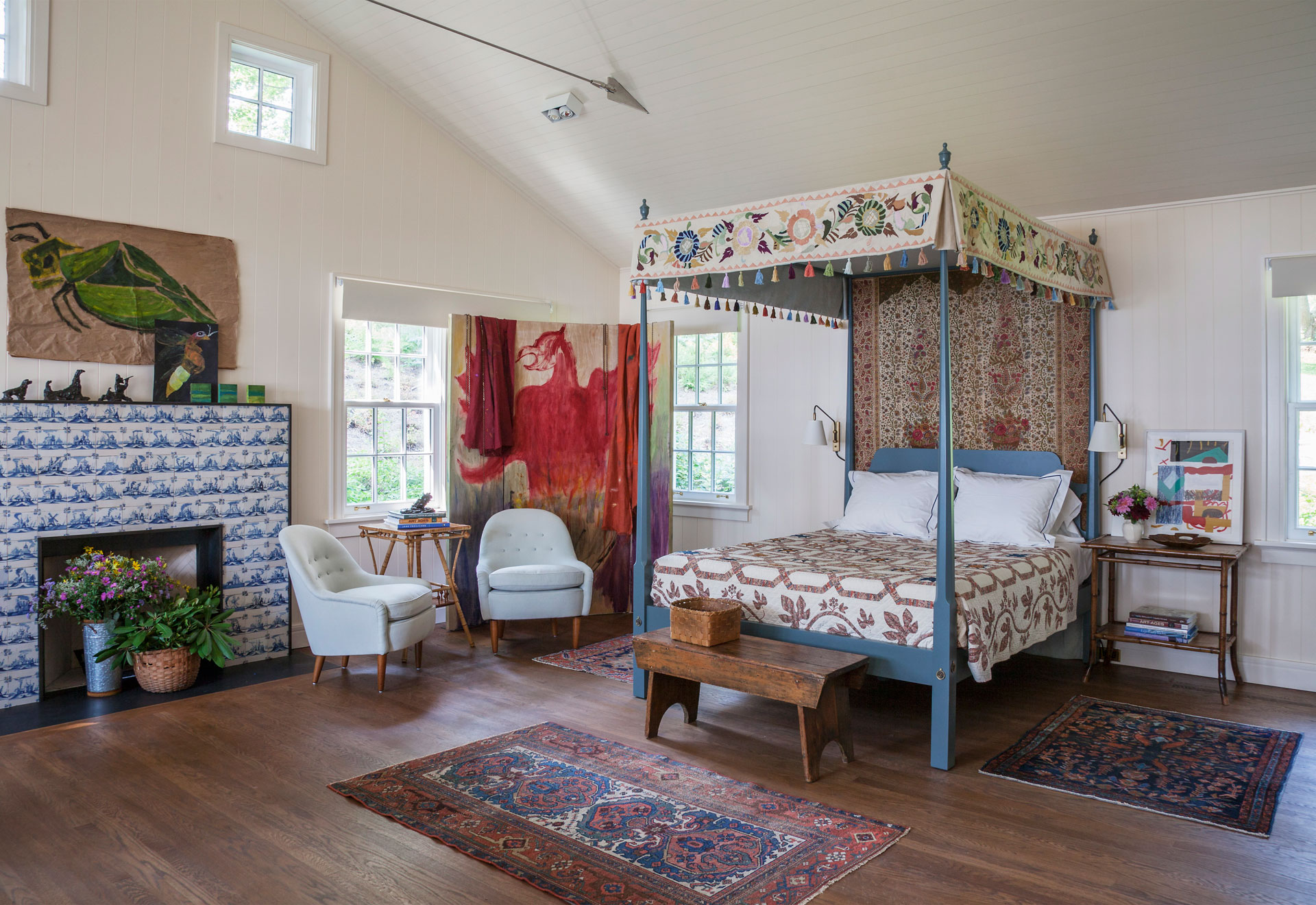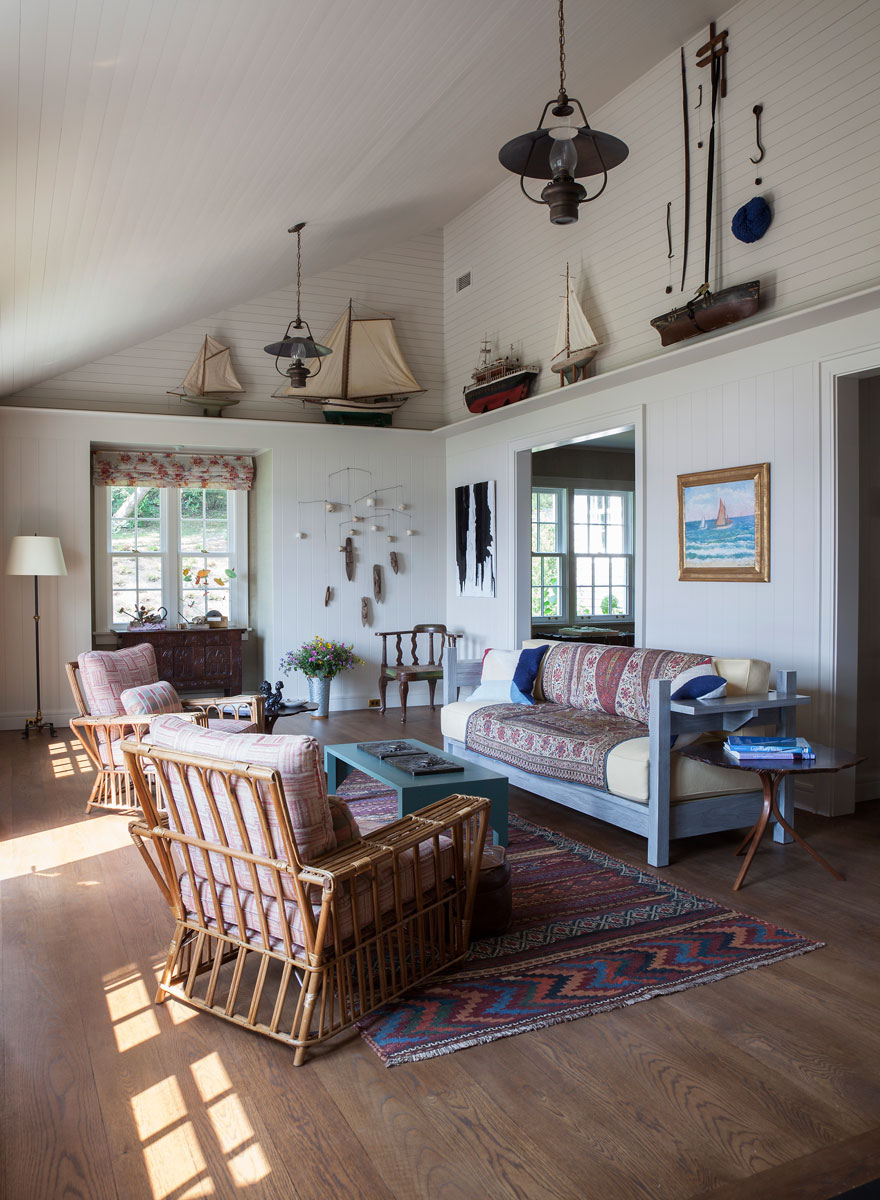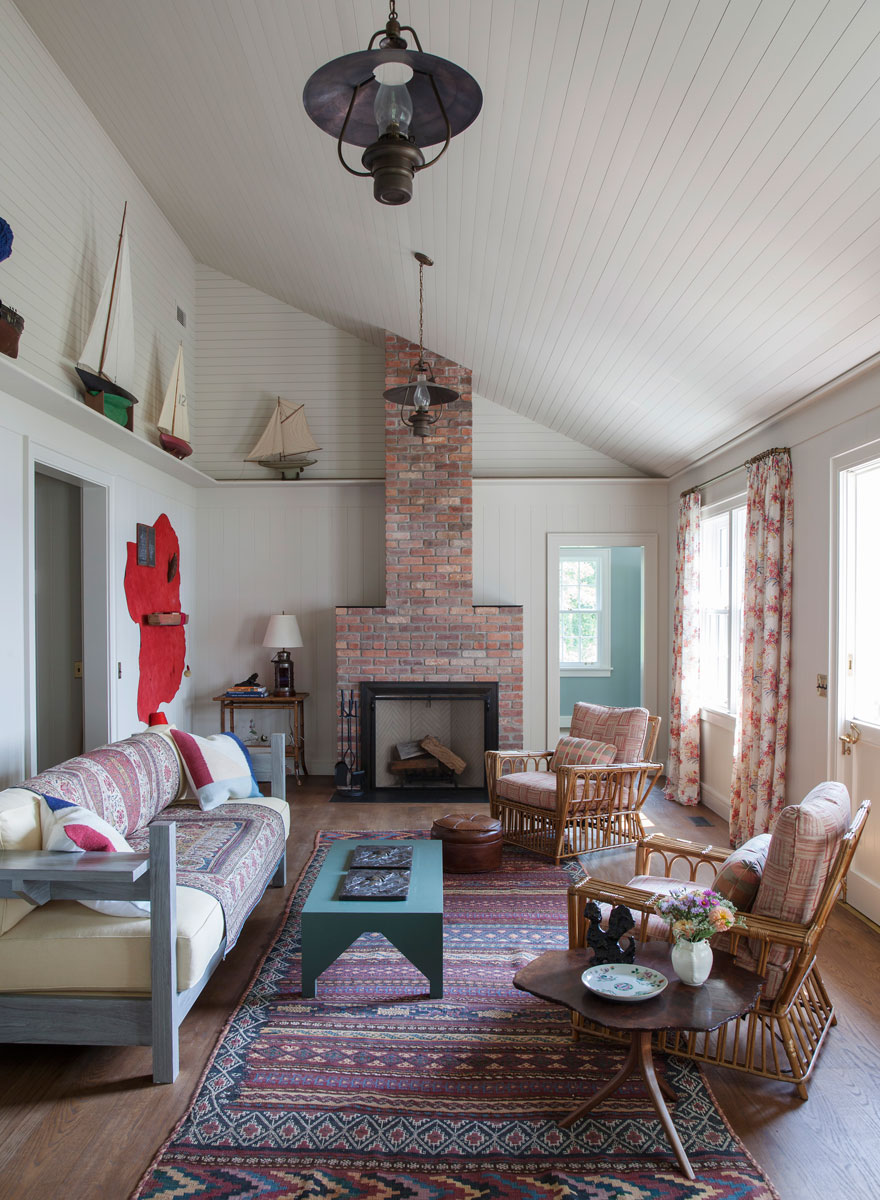 The "View Room" displays antique boat models, old nautical hardware and other found objects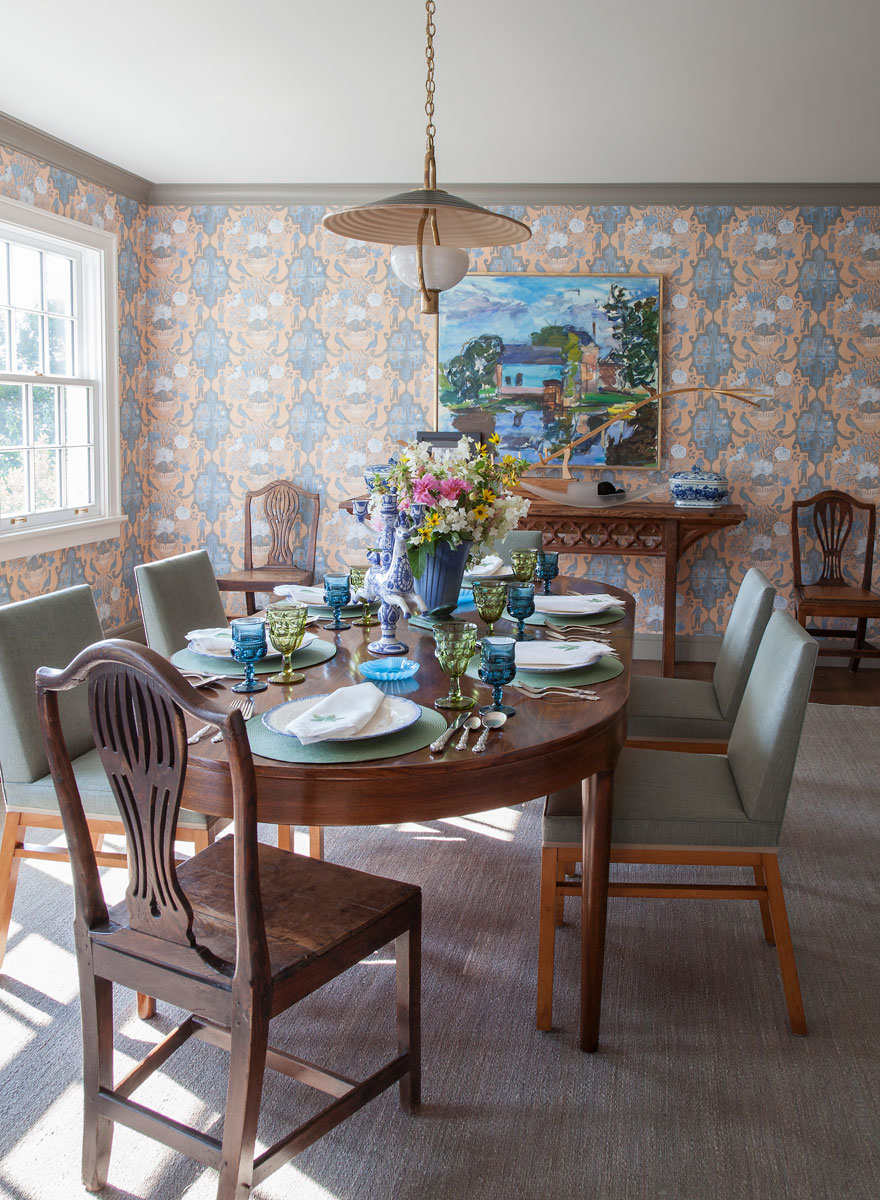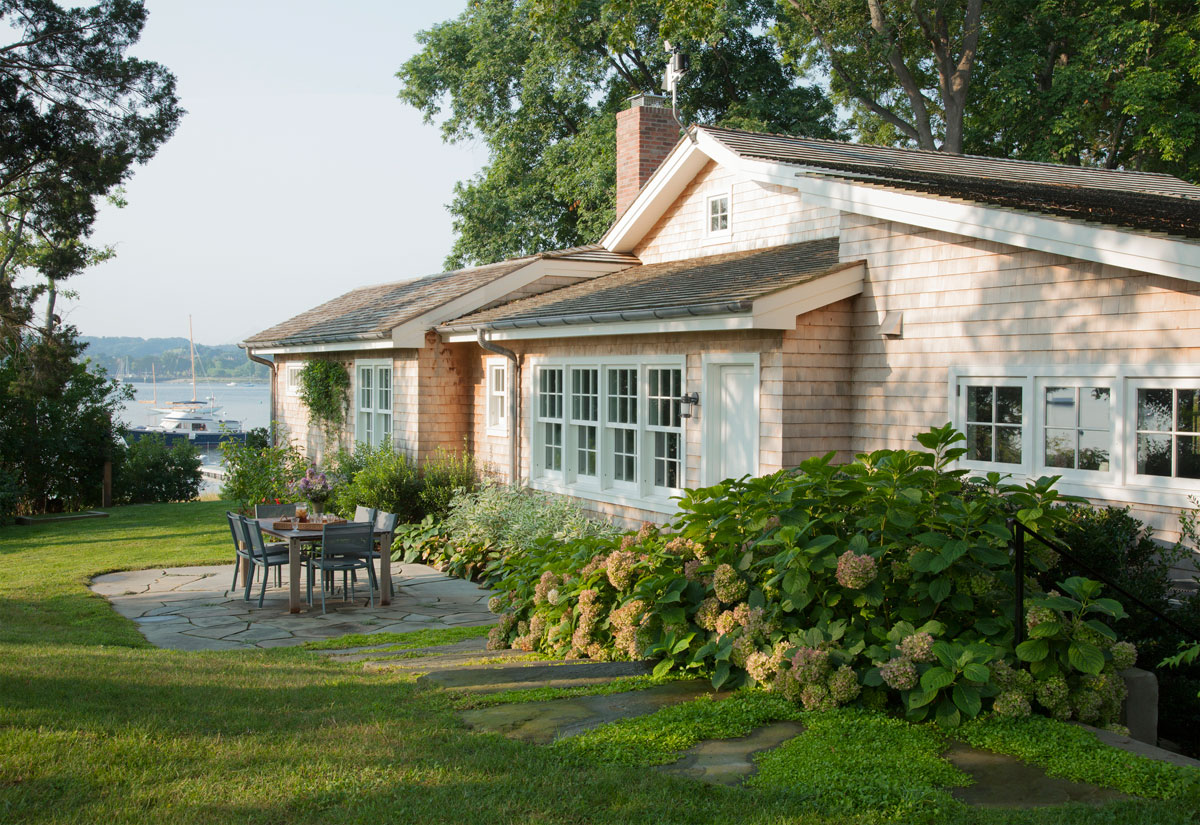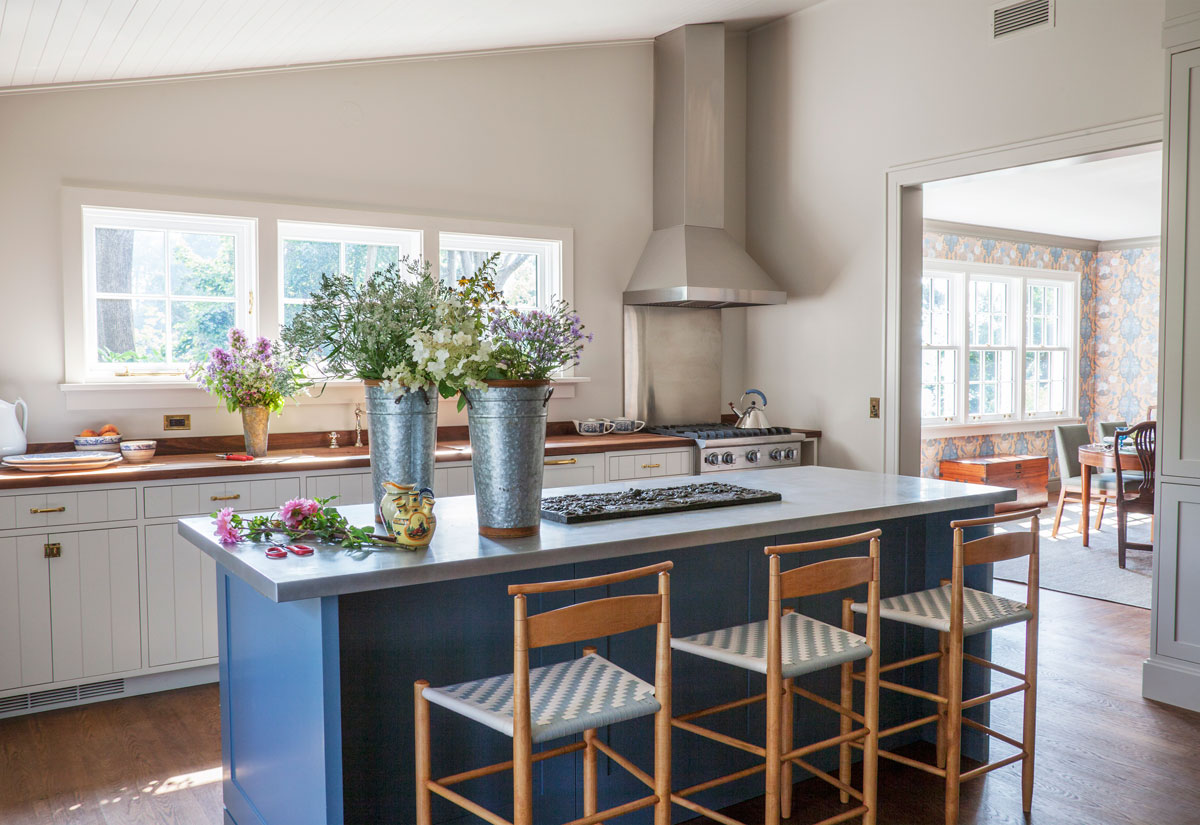 The dining room above with Hamilton Weston's "Gardeners" wallpaper, and the exterior and kitchen shown left and right.