Jacqueline Terrebonne of Galerie Magazine, asked Thomas to open the doors to his home and reflect on how he feels about it after these weeks of working there. His response can be found in "Love Letter to My Home: Thomas Jayne in New York – The accomplished designer sees the SoHo loft he's shared for over two decades with his partner, Rick Ellis, in a new light".
The loft, which he and husband Rick Ellis purchased more than 20 years ago, is in a landmark building built in 1900 in Soho's Cast-iron district. It retains a great deal of its original architecture –including the 5 beautifully carved flights of wooden stairs to the loft door and lack of elevator. But the luxury of having windows on 3 sides and 2 skylights more than balanced out the inconvenience for them and has paid off in other respects. As Thomas notes, "staying here almost 24/7 lately, and largely in the daylight, has literally opened my eyes and allowed me to see where I live in a new light".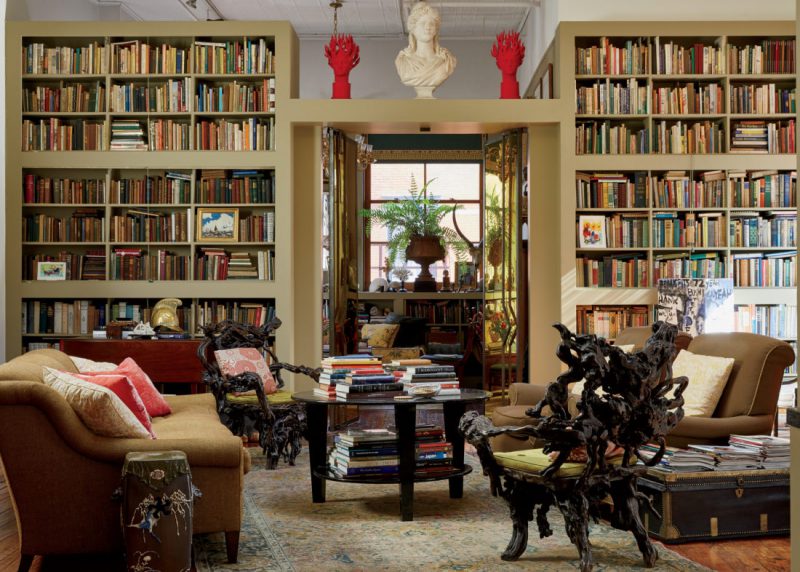 In the piece, he relates how light and time affects the way we see things and plays on objects around the rooms. He describes:
As the sun shifts I continue to look at our treasures in the changing light. I have a confederate in this examination with Rick, who is, among other things, a great chef and food/interiors stylist. Besides dishing up great lunches and dinners each day, he constantly arranges our possessions in artful ways—often to catch the light as he juxtaposes the shapes, forms and textures of things. I like the analogy of our loft being a huge collage that he often rearranges in response to our bountiful light.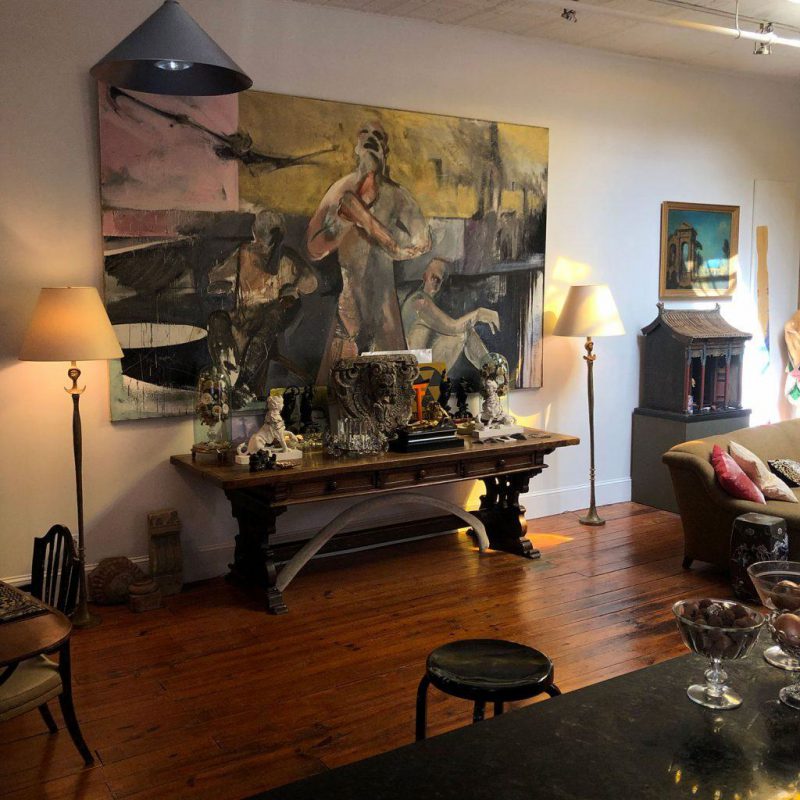 Read more to see how he has gained further appreciation of his surroundings and notes on how bringing in garden flowers (these found within an urban setting!) enhances a room.