This house was built in the 1960s, patterned after nineteenth century Texas houses in the so-called "territorial" or "greek revival" style. Thomas and Egan Seward worked on this special project, carefully updating it with modern touches to embody a traditional home of today. The home features many special pieces of art from our client's impressive collection and incorporates their aviary affinity.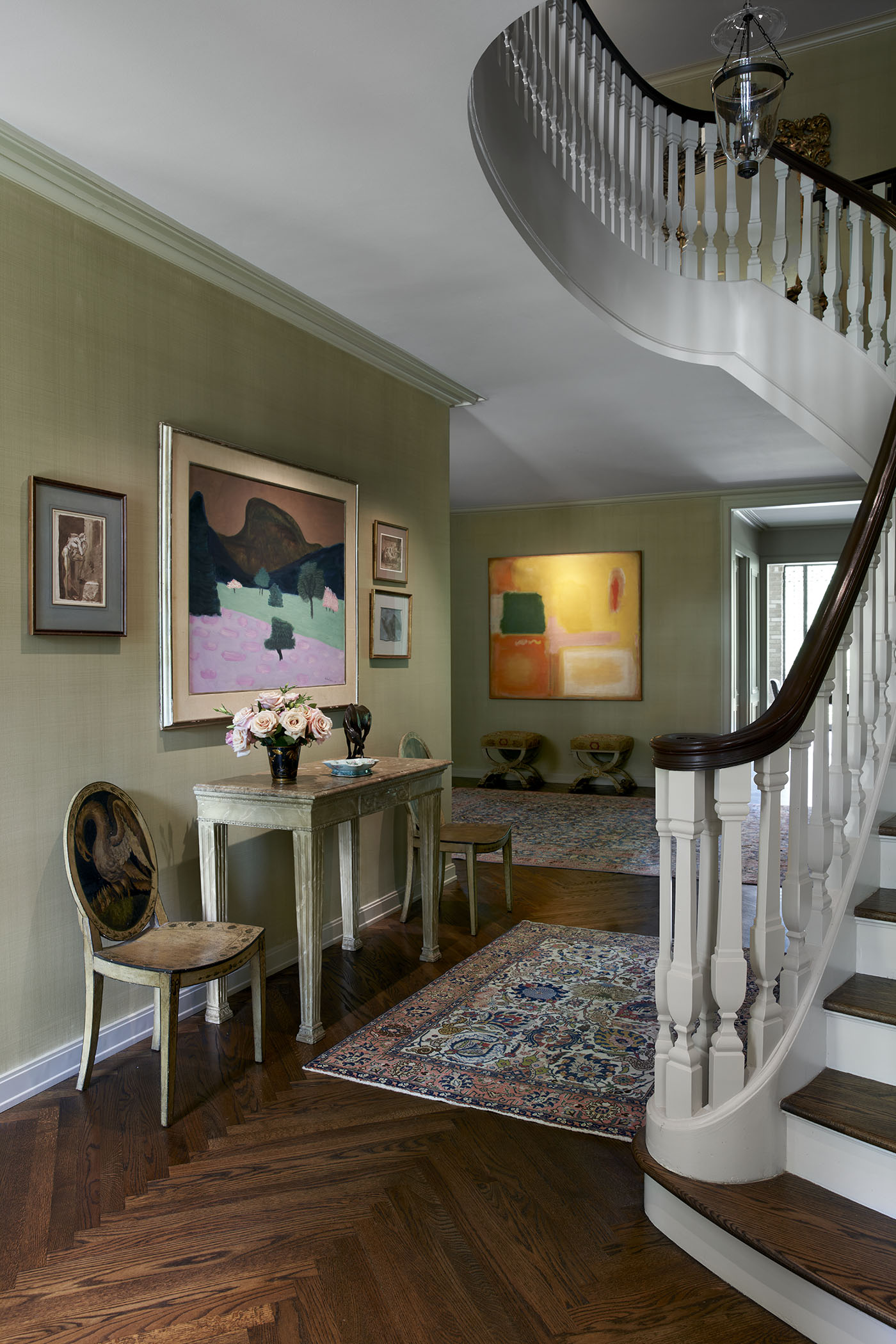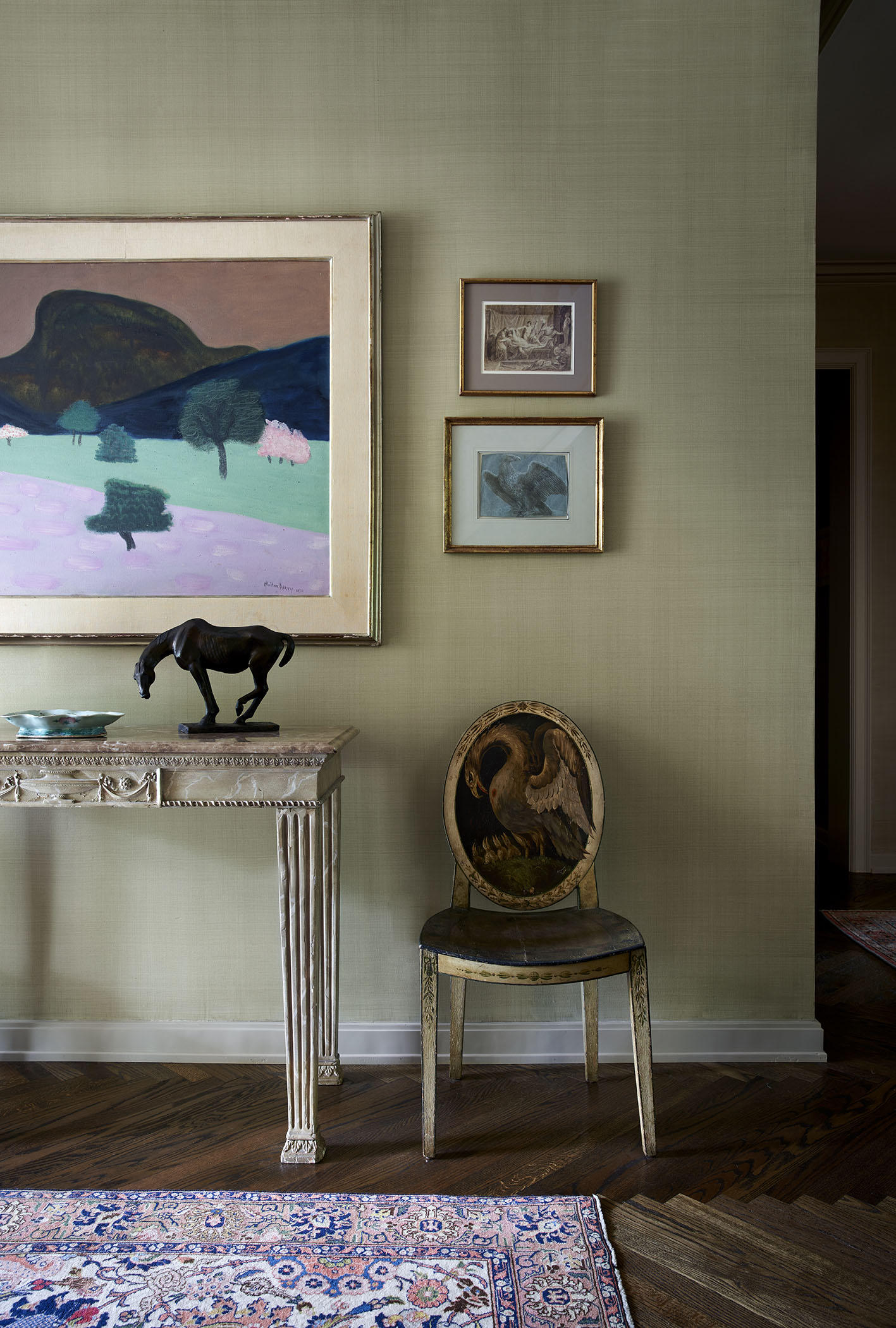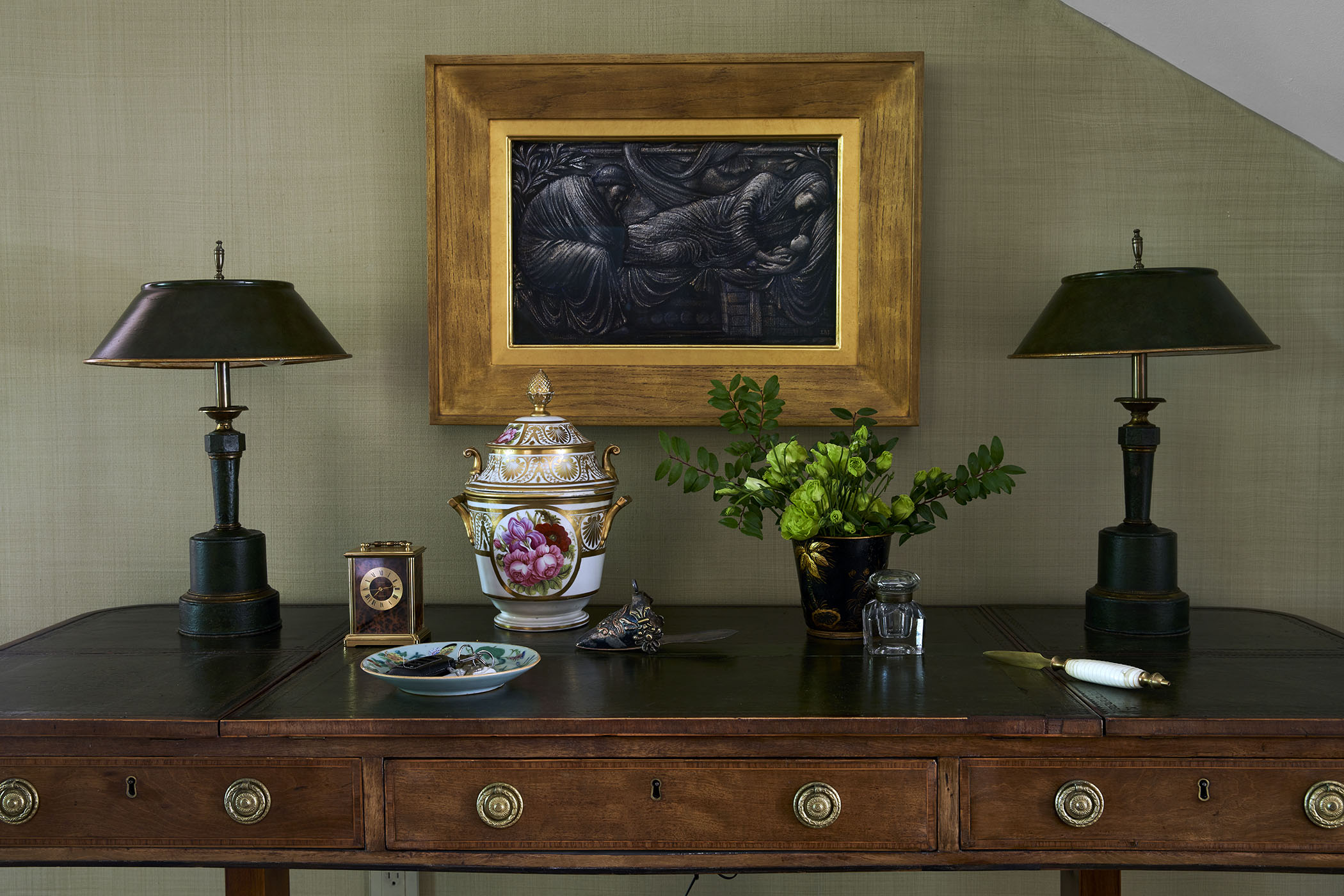 The front hall includes works of art that range from Bern Jones to Rothko. A Milton Avery painting flanked by a trio of Old Master drawings all hang over a neoclassical console. The console is flanked by pelican chairs once owned by Bunny Mellon.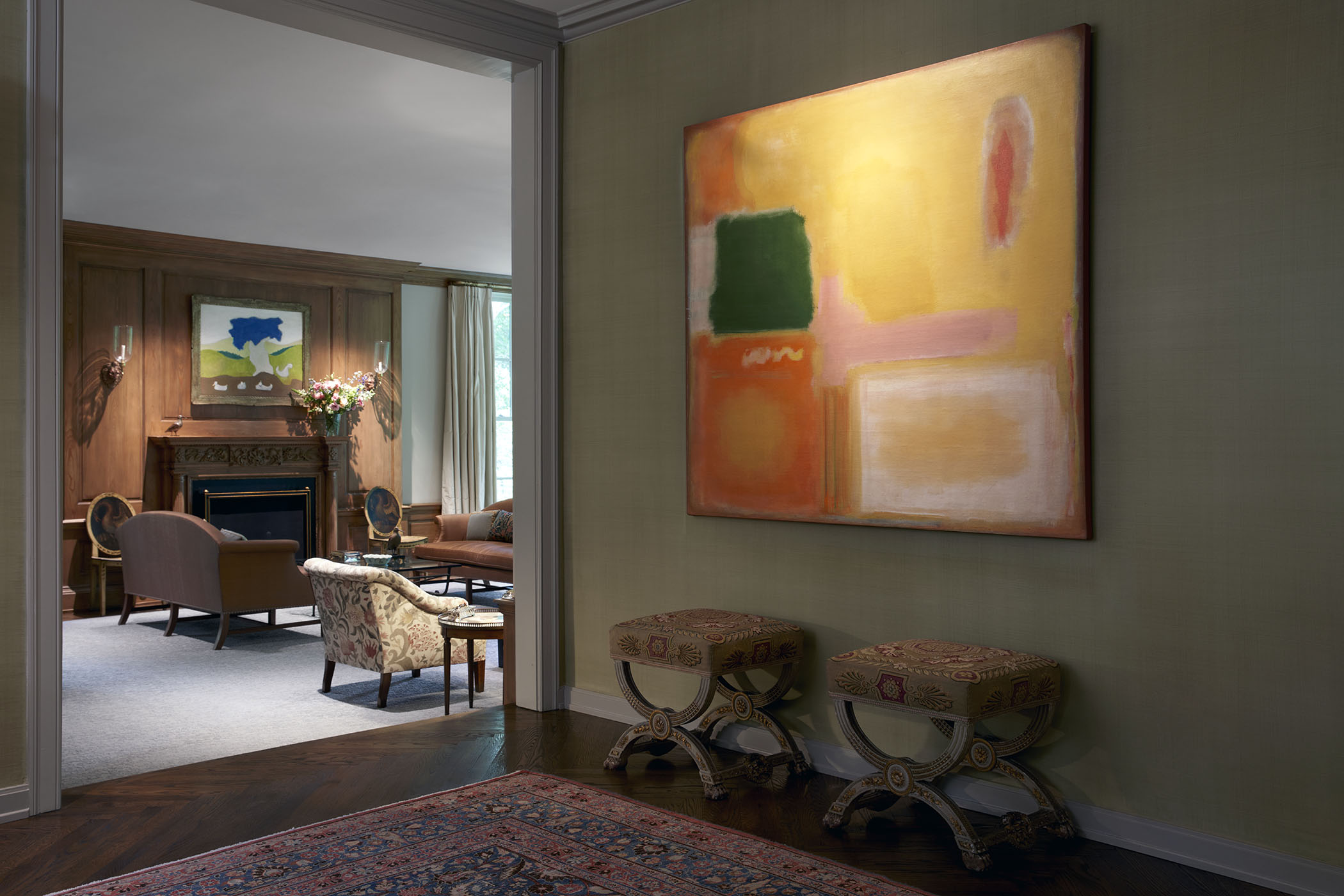 Pale-green walls embellished with a subtle cross hatching by decorative painter Chris Loew play host to a Mark Rothko at the far end of the entrance hall.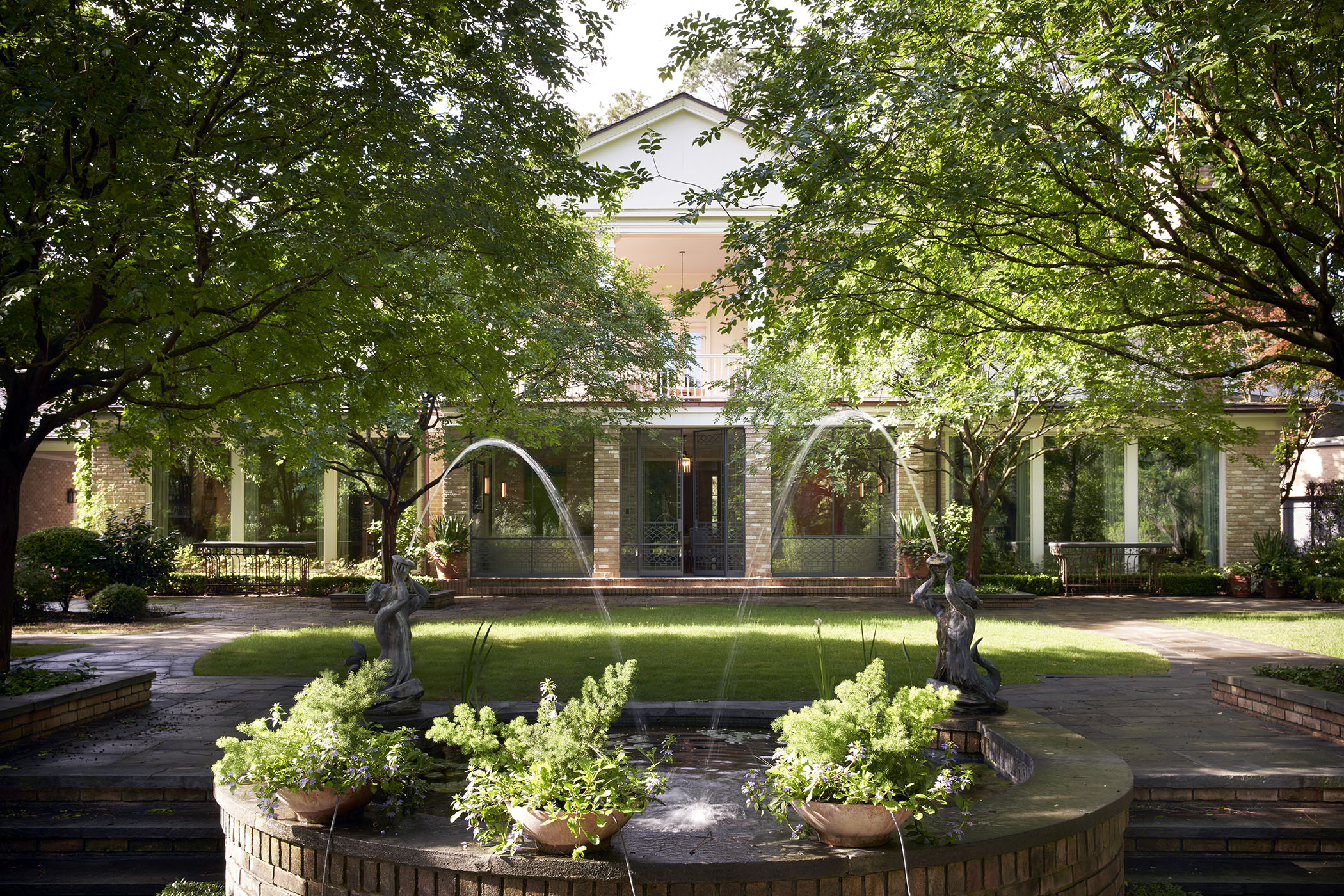 The house has a large garden overlooking Houston's famed bayou.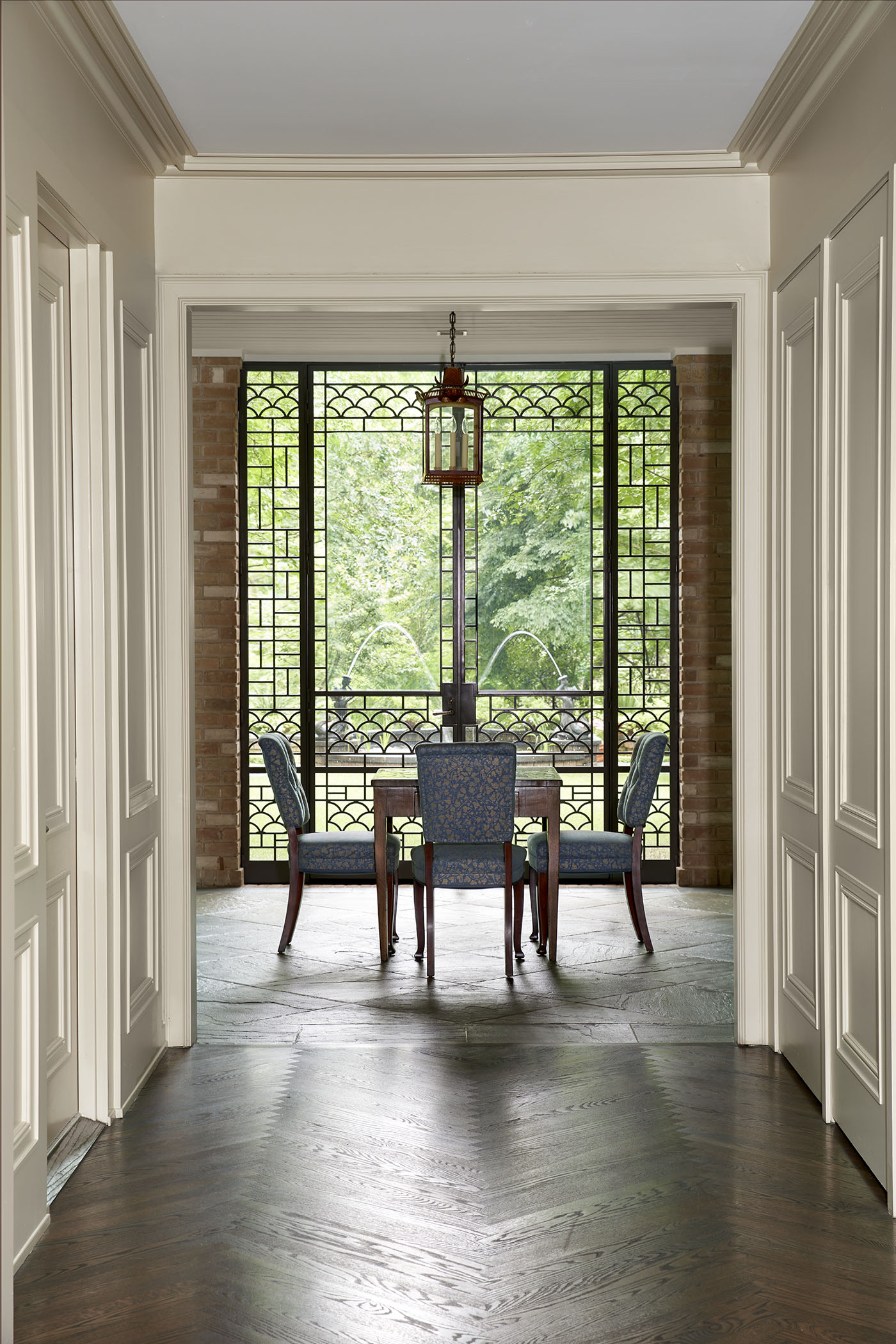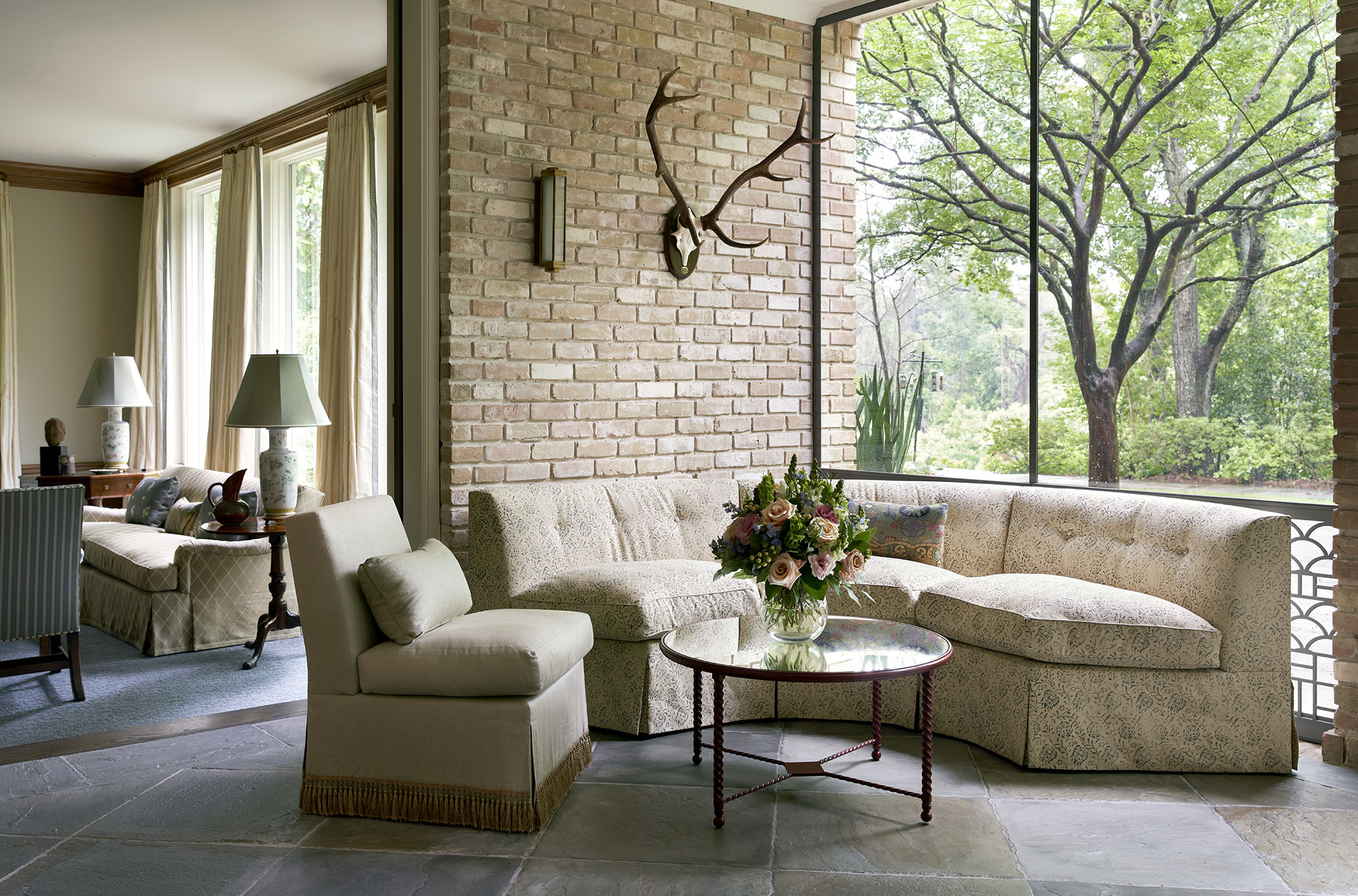 The loggia was recently glazed and we designed the painted-steel trellis to frame it. The design is inspired by the James McNeill Whistler's Peacock Room at the Freer Gallery of Art and a highlight of the home.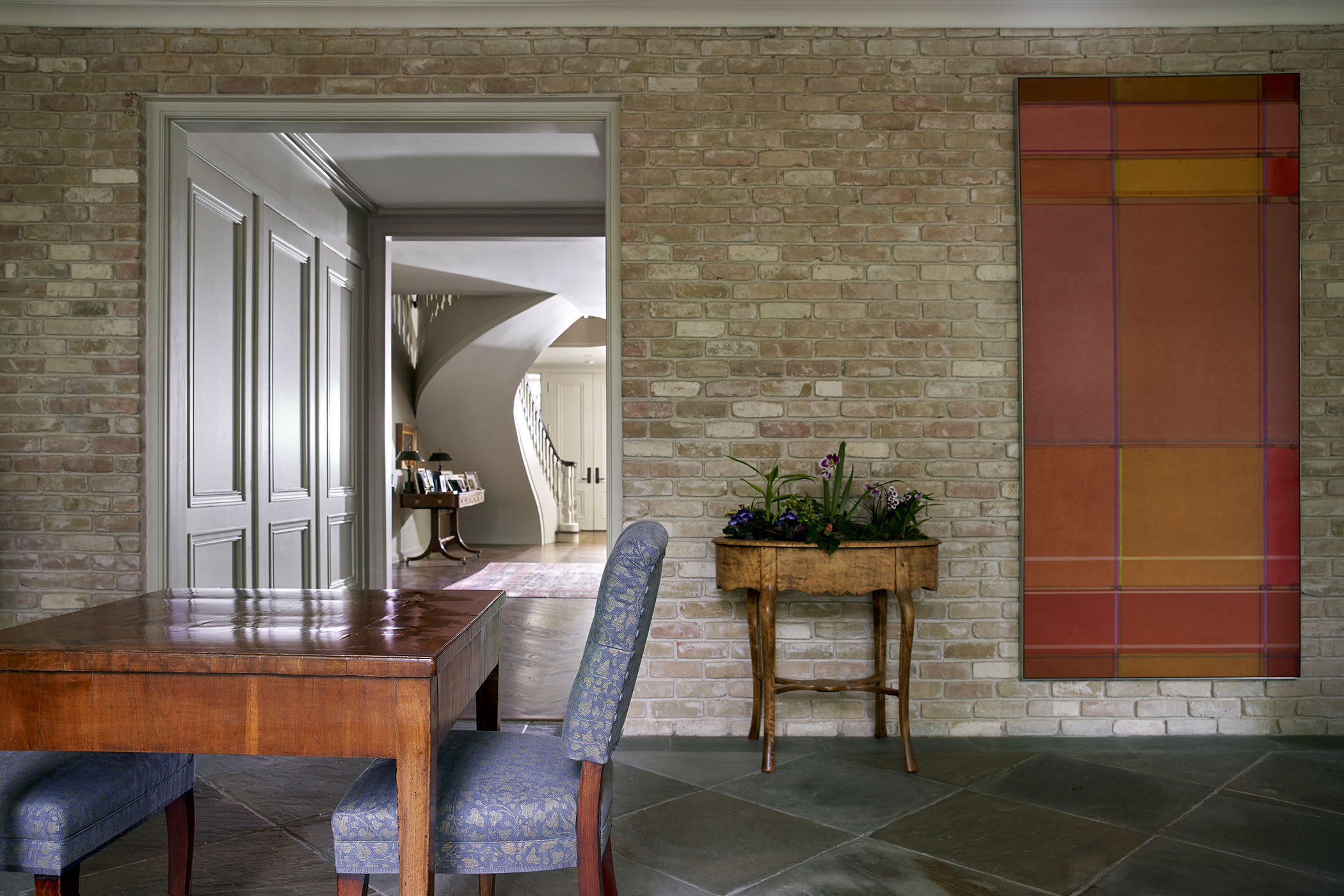 The view from the loggia to the front hall. The painting is by Kenneth Nolan.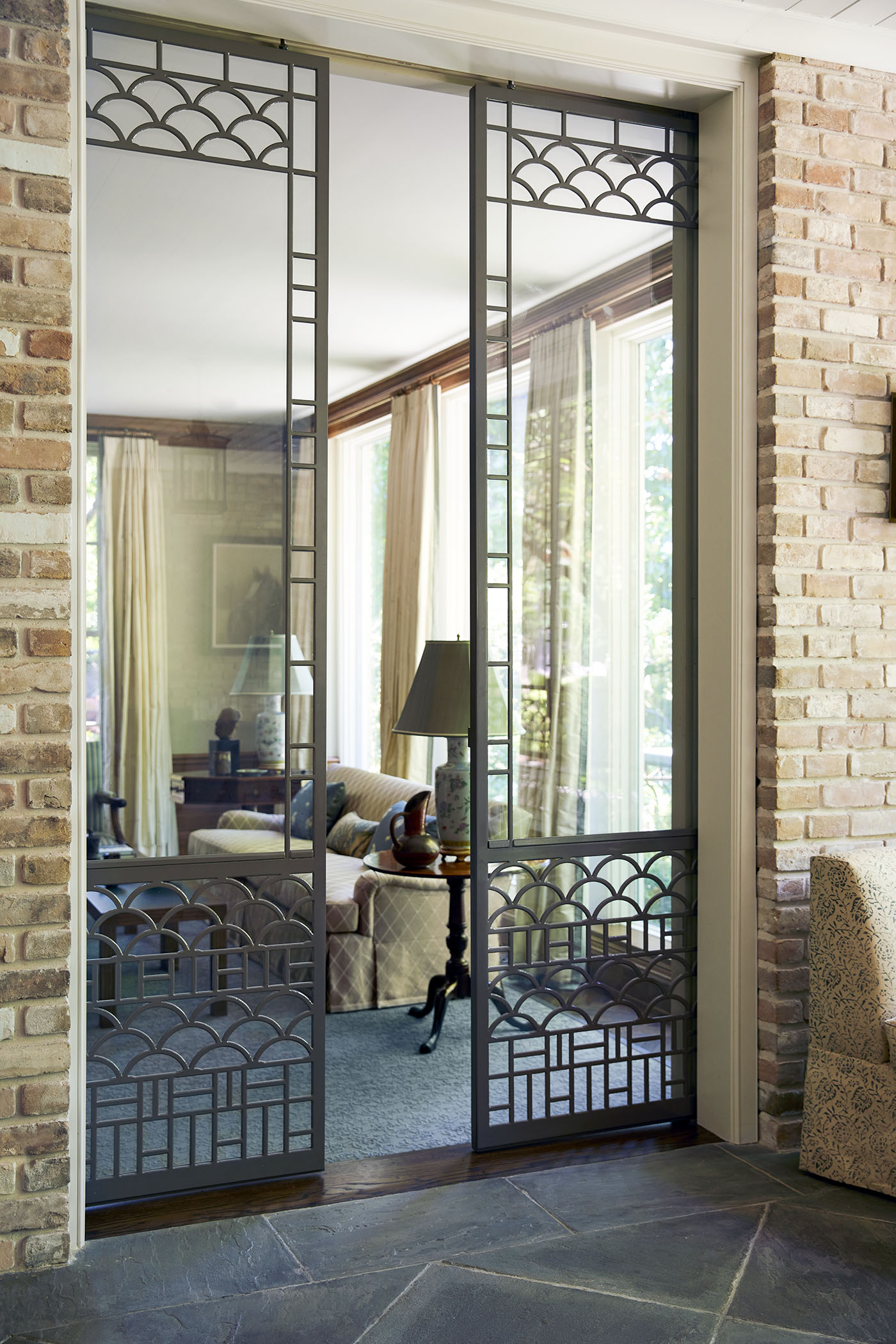 The loggia has doors which open into the living room.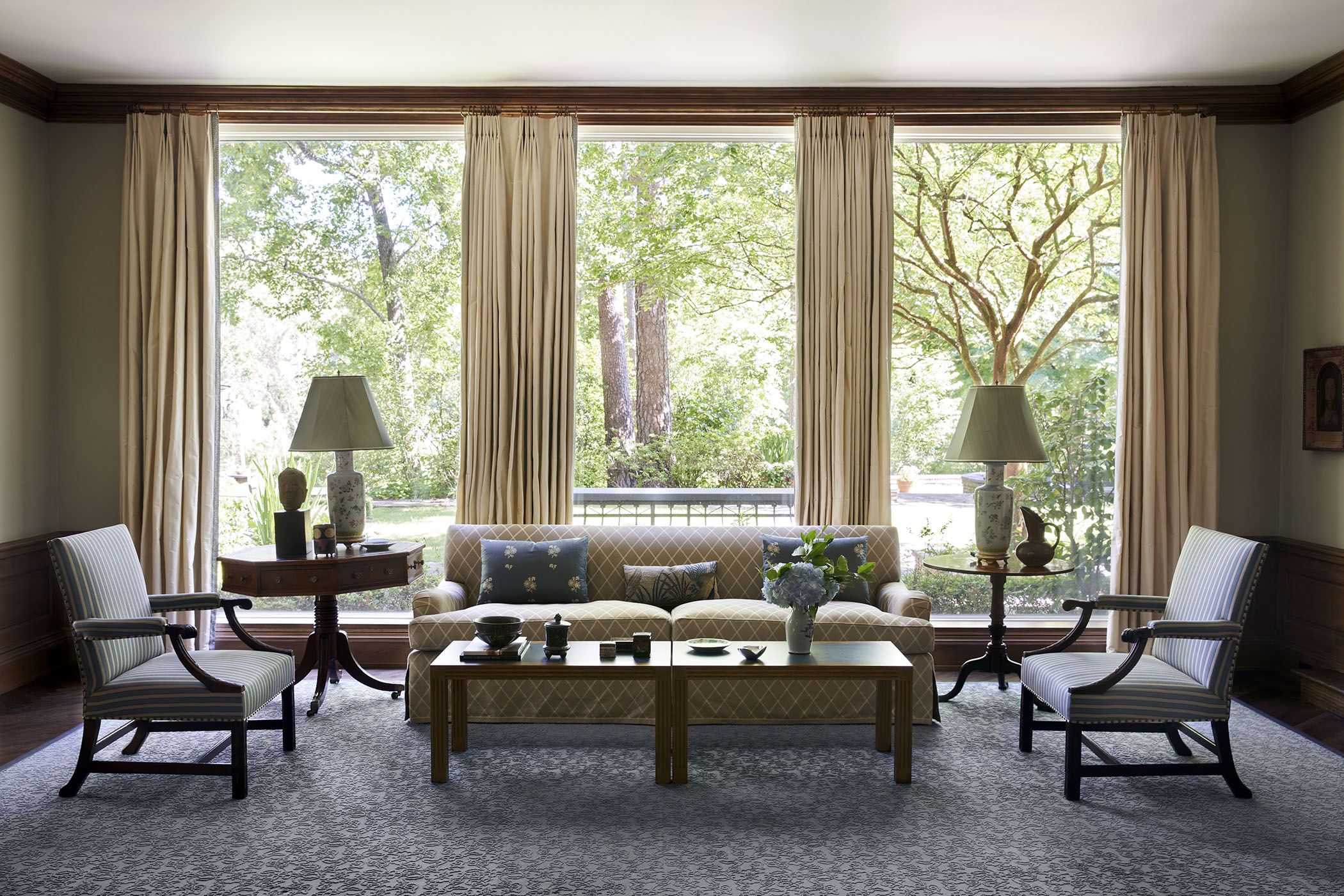 New windows in the living room frames the home's remarkable garden.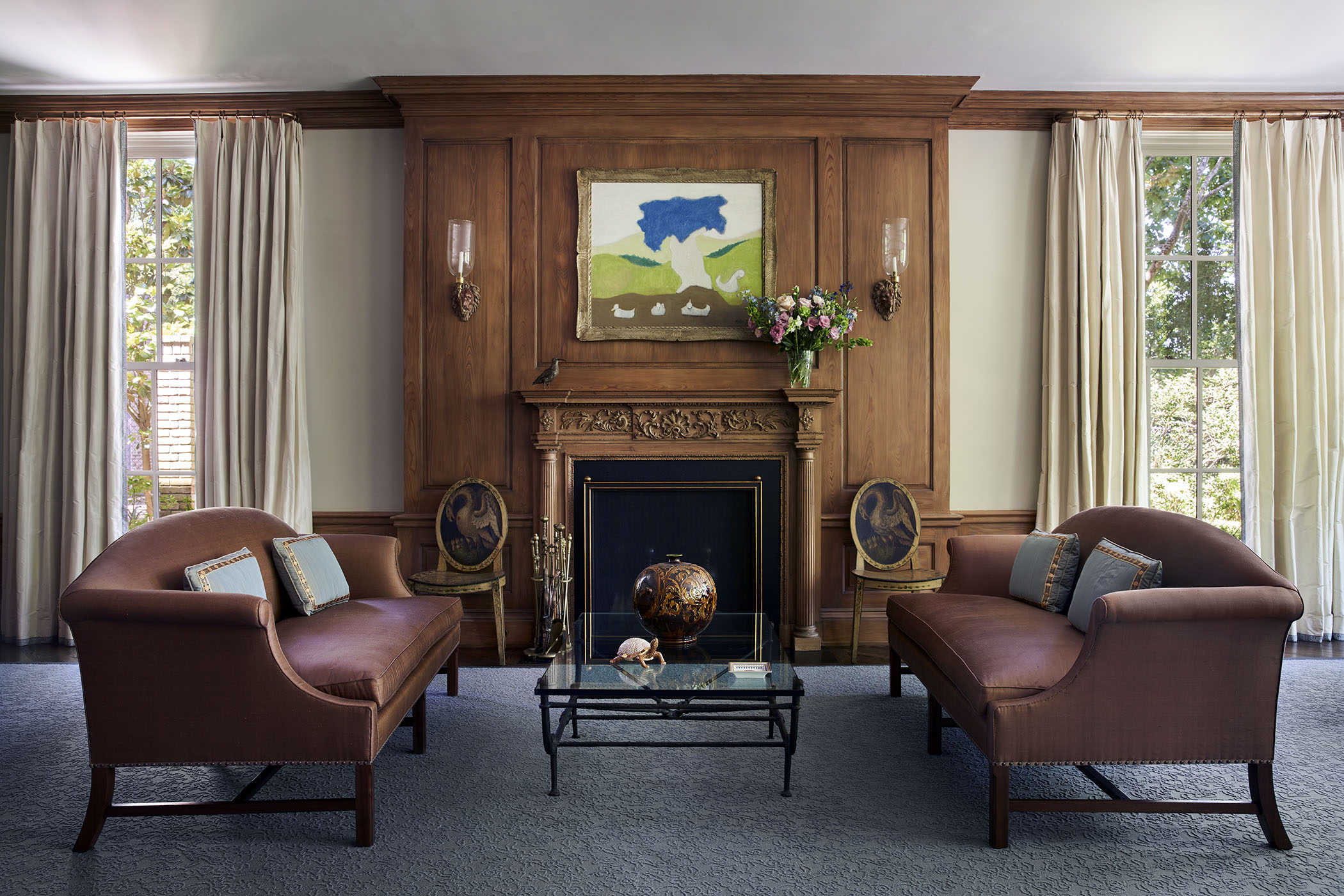 The pine fireplace is English from the eighteenth century, providing an architectural focal point.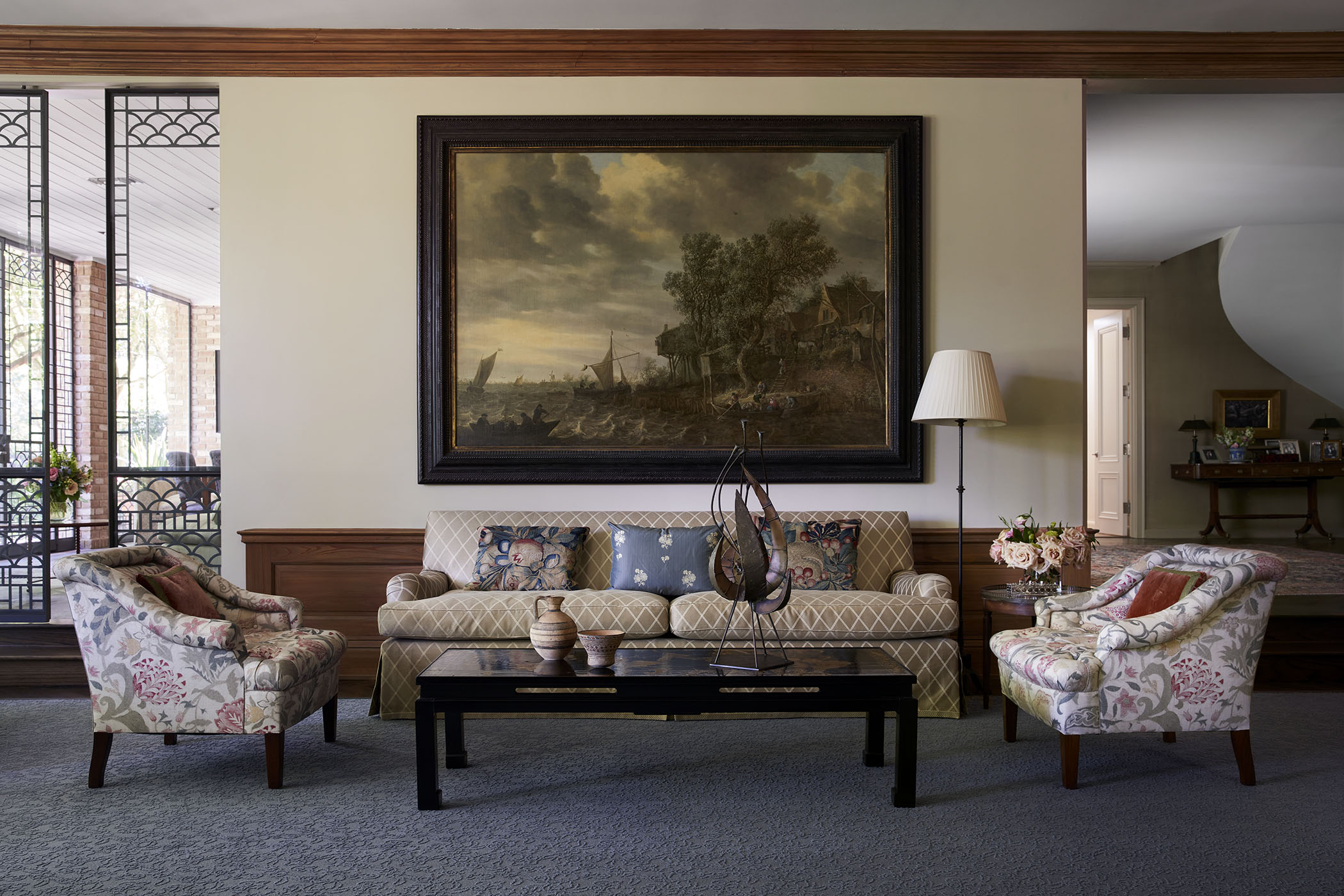 The large painting by Vangoyen is another part of the client's diverse collection of works of art in these rooms.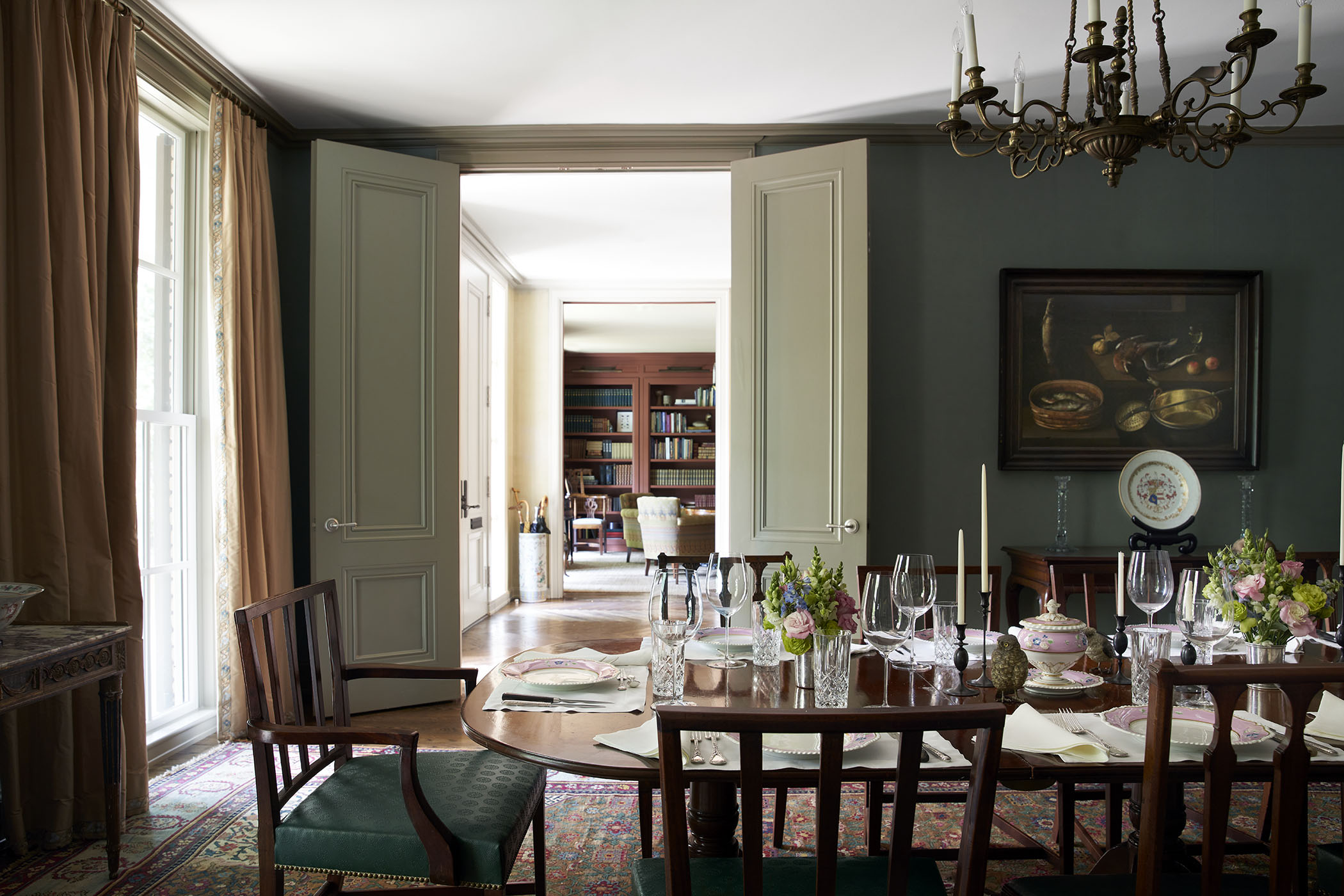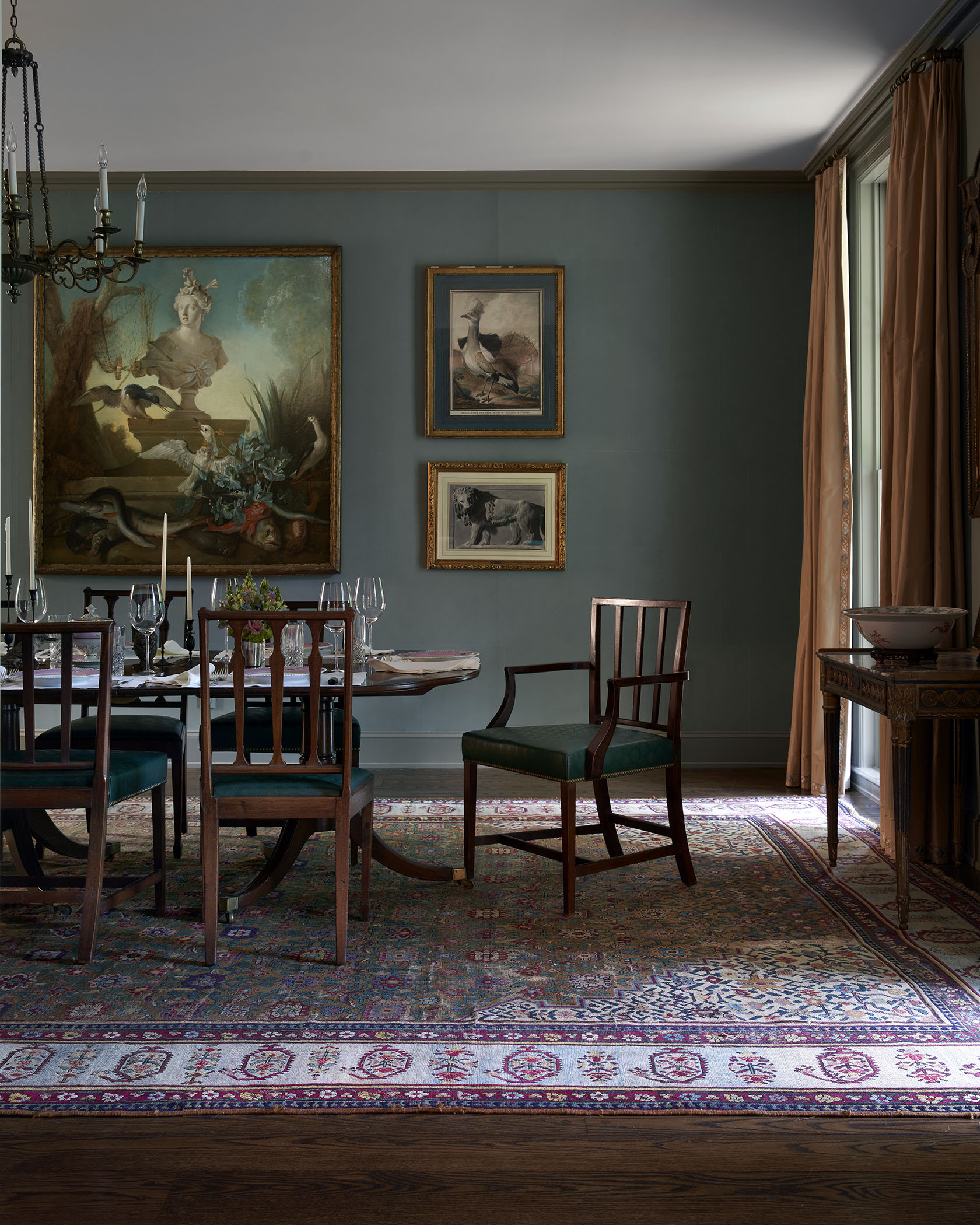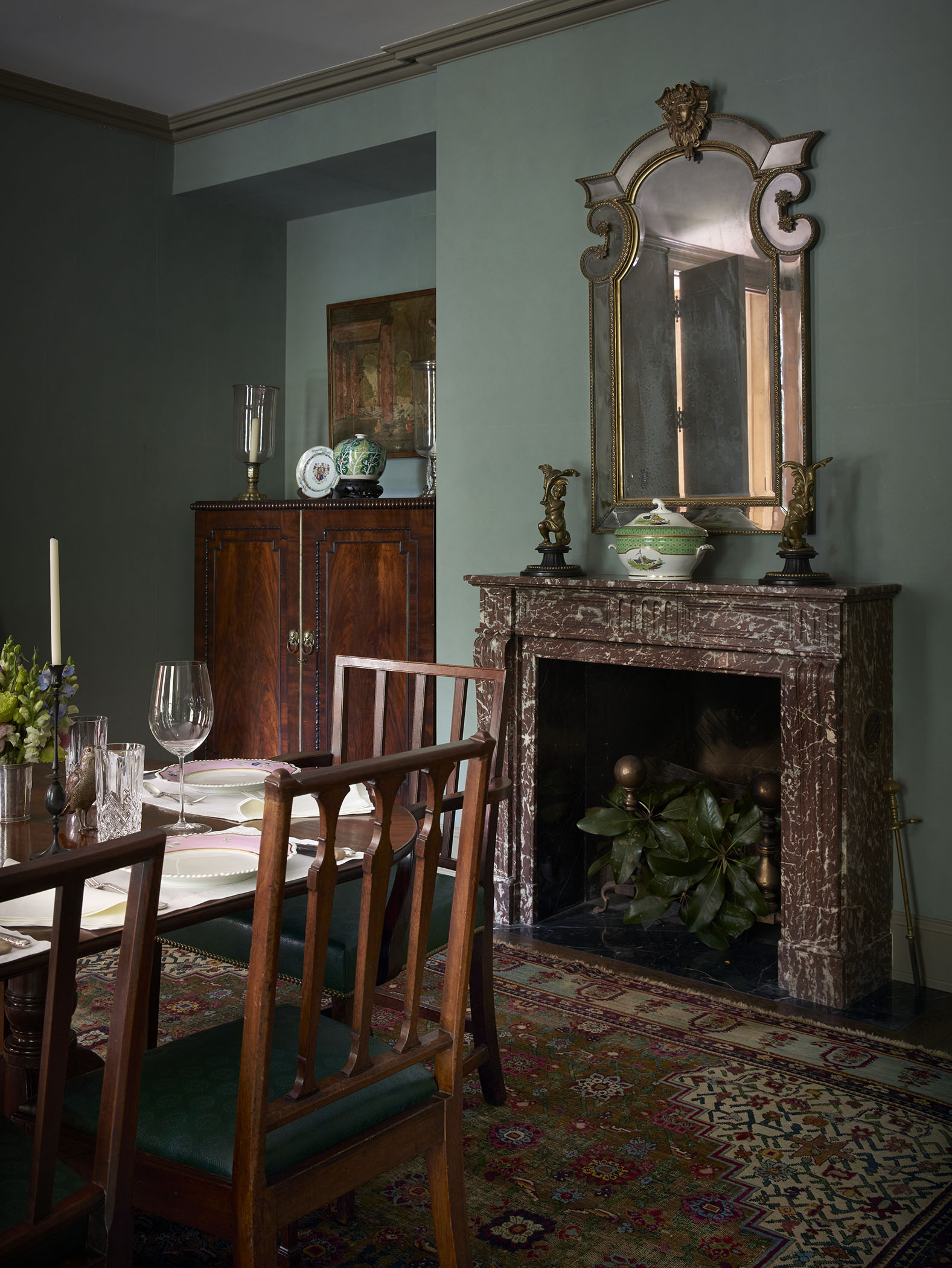 The dining room furniture are family heirlooms. The walls are covered in Chinese painted paper and the curtains were embroidered in Madagascar.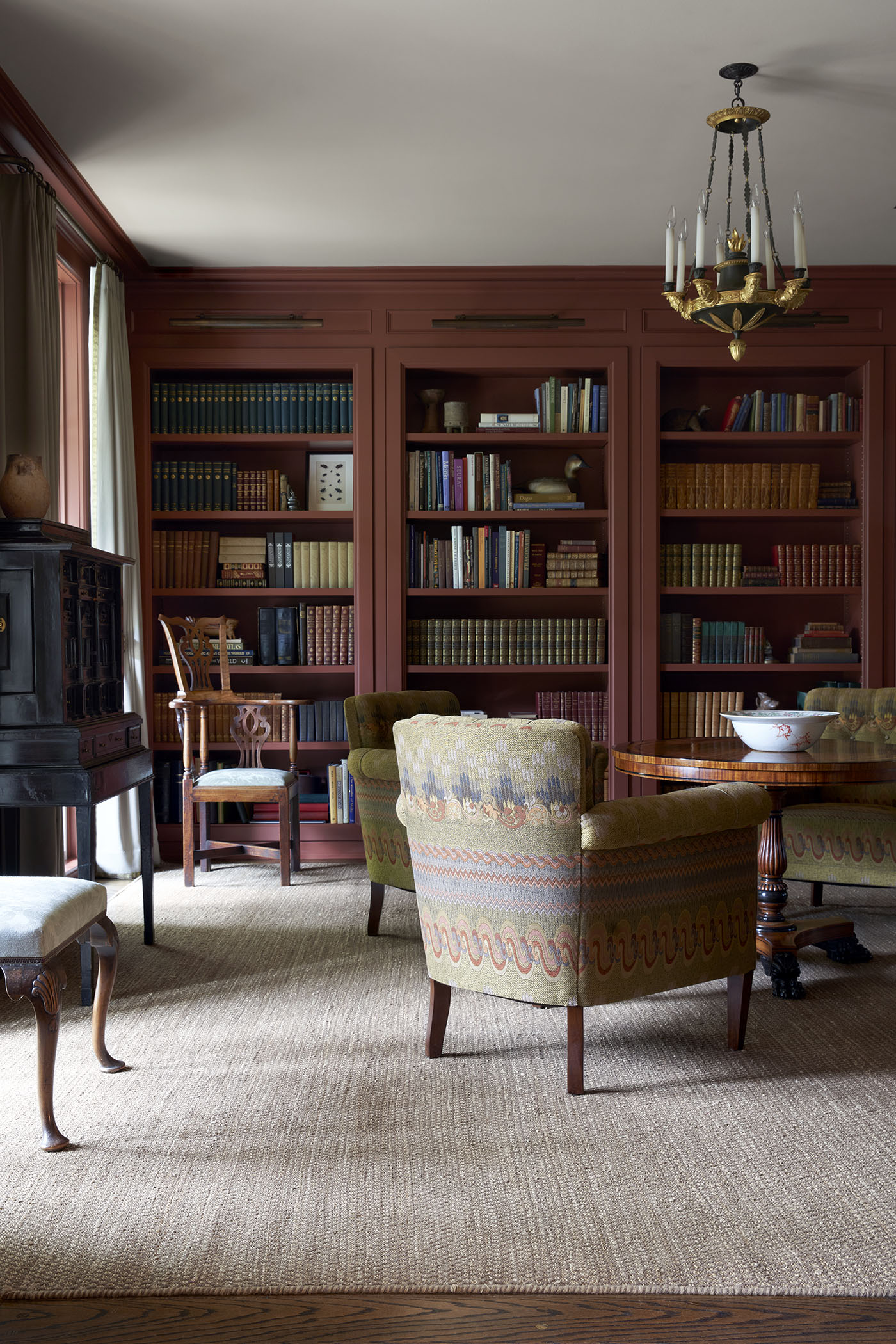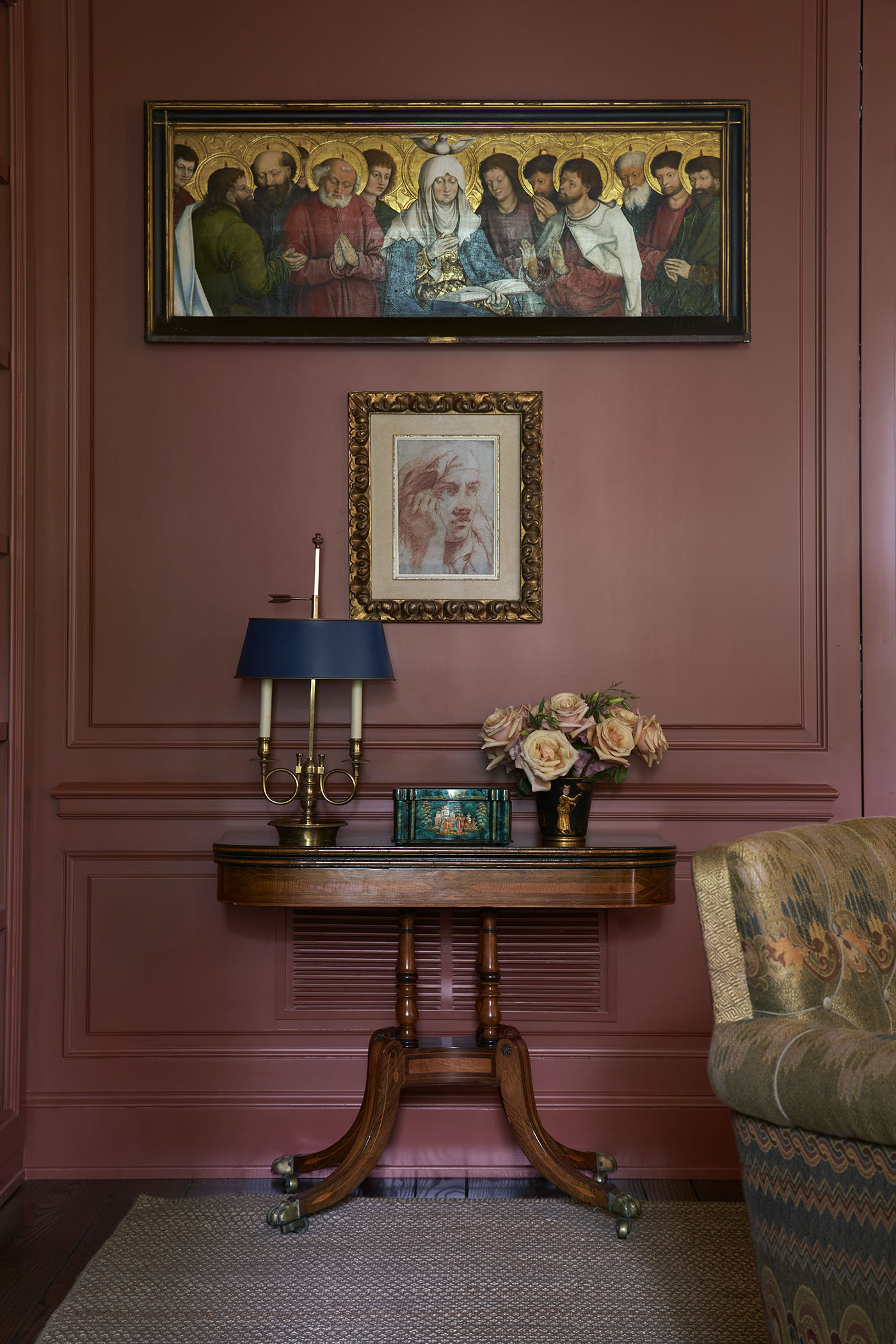 The library has a remarkable collection of books dedicated to birds, platitudes and decorating.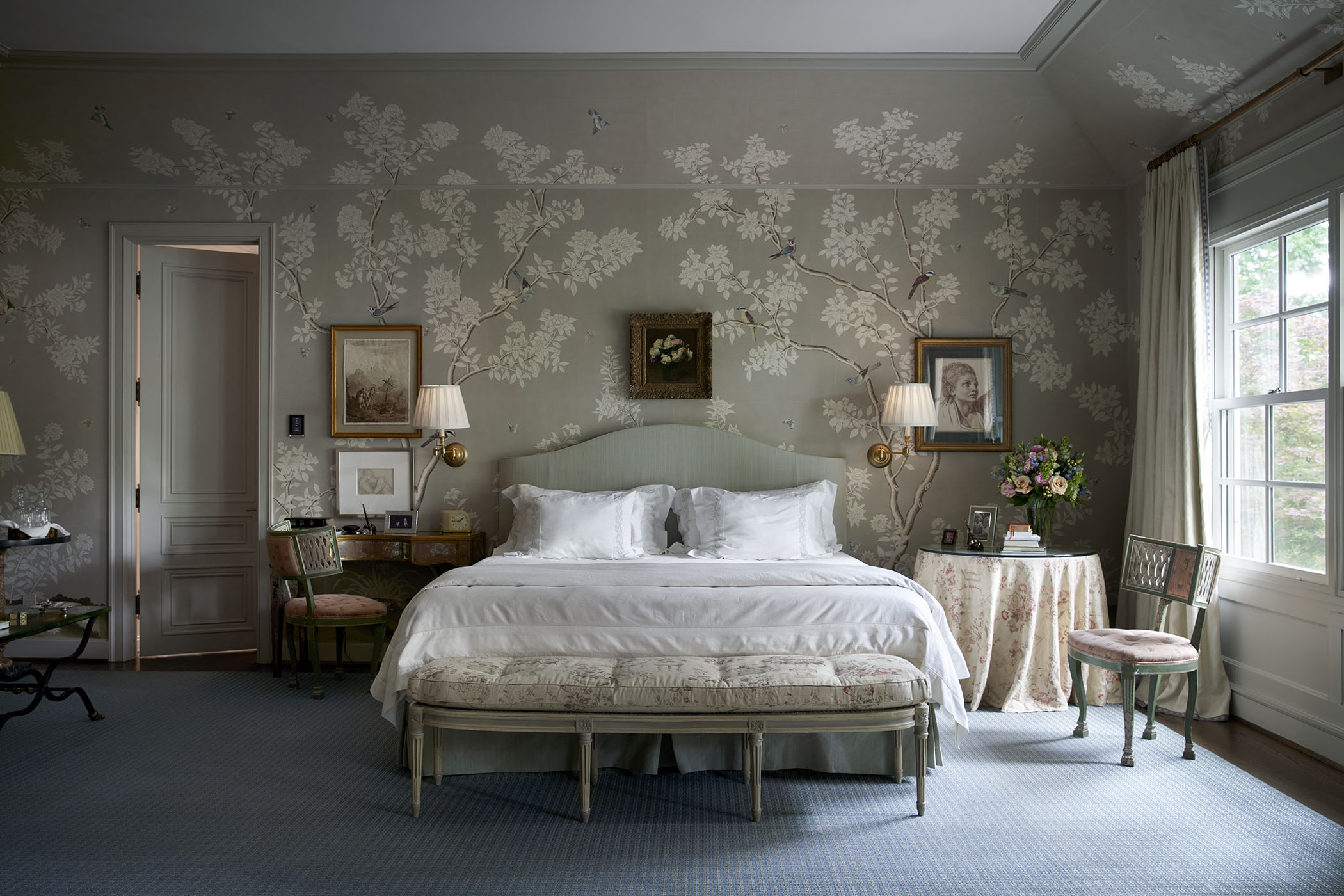 The master bedroom also features Chinese wallpaper. The still life on the wall is by Fatine Laurer.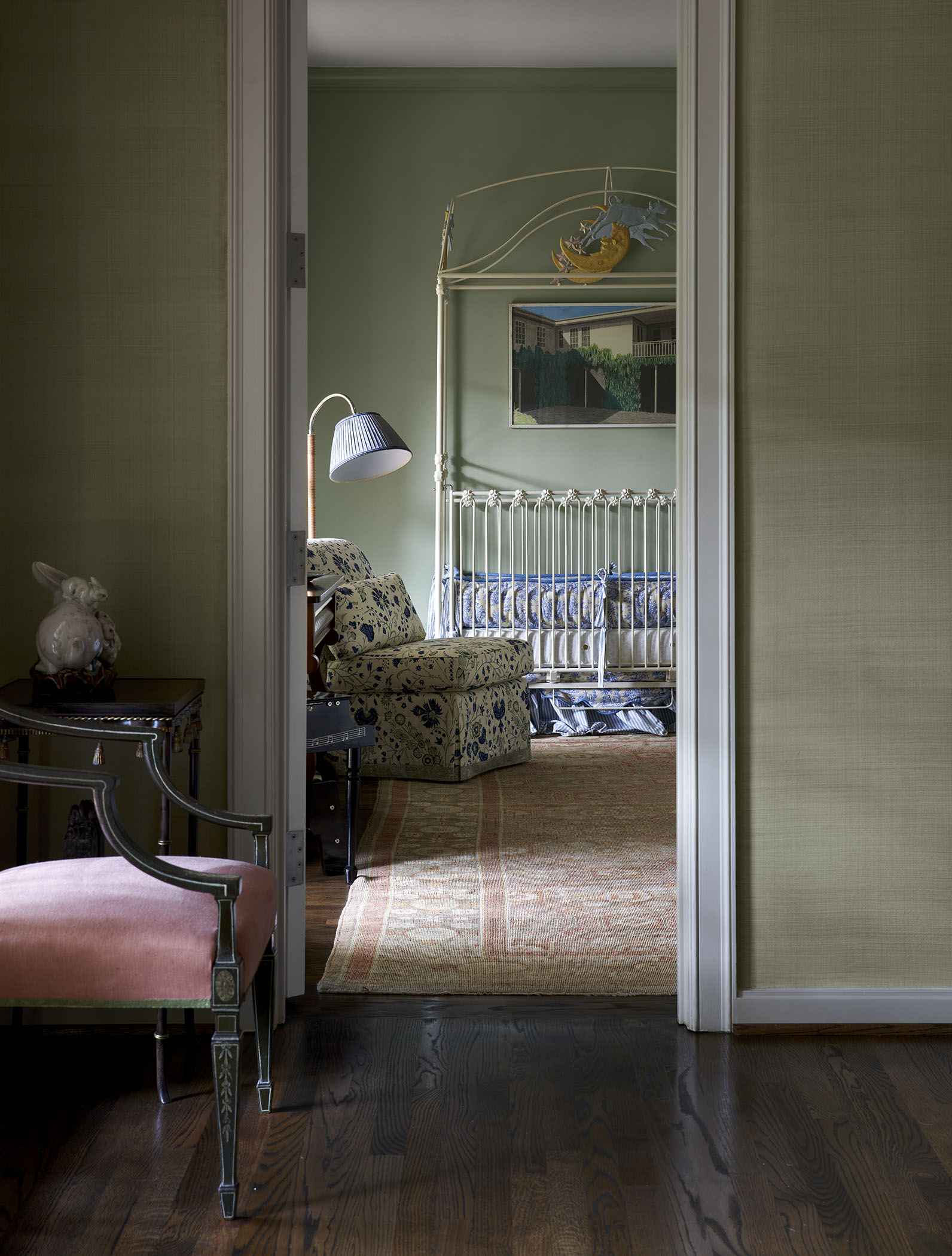 The crib in the nursery was for the client's grandchildren.