Located in downtown Philadelphia, PA, this modern apartment has a world class collection of decorative arts. We worked with our long standing client to give their notable antiques and furnishings new life within a contemporary setting – a 4,300 square foot space in a new glass and steel tower. Their pedigreed collection of 18th century European antiques, Asian ceramics and 20th century art and design were carefully incorporated into the apartment's unique triangular floor plan, which immediately offsets the traditional furniture. With 180-degree views of the city's bridges, Independence Hall and the aquarium, the unique framework of this project gave JDS an opportunity to show how classic design can fit into any context.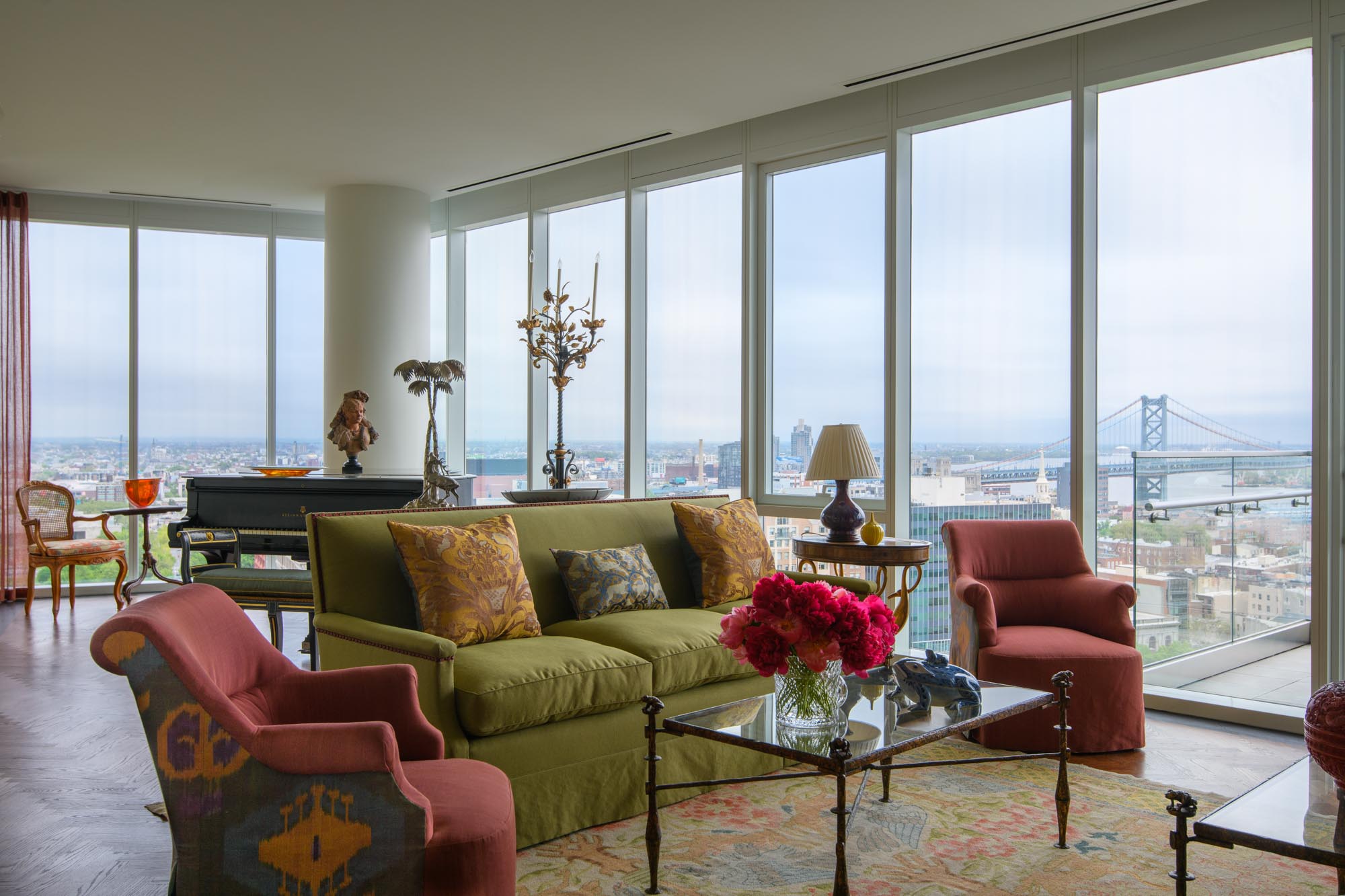 The great room is centered by an early 20th century Spanish carpet. Its unusual colors established the palette for the interior decoration.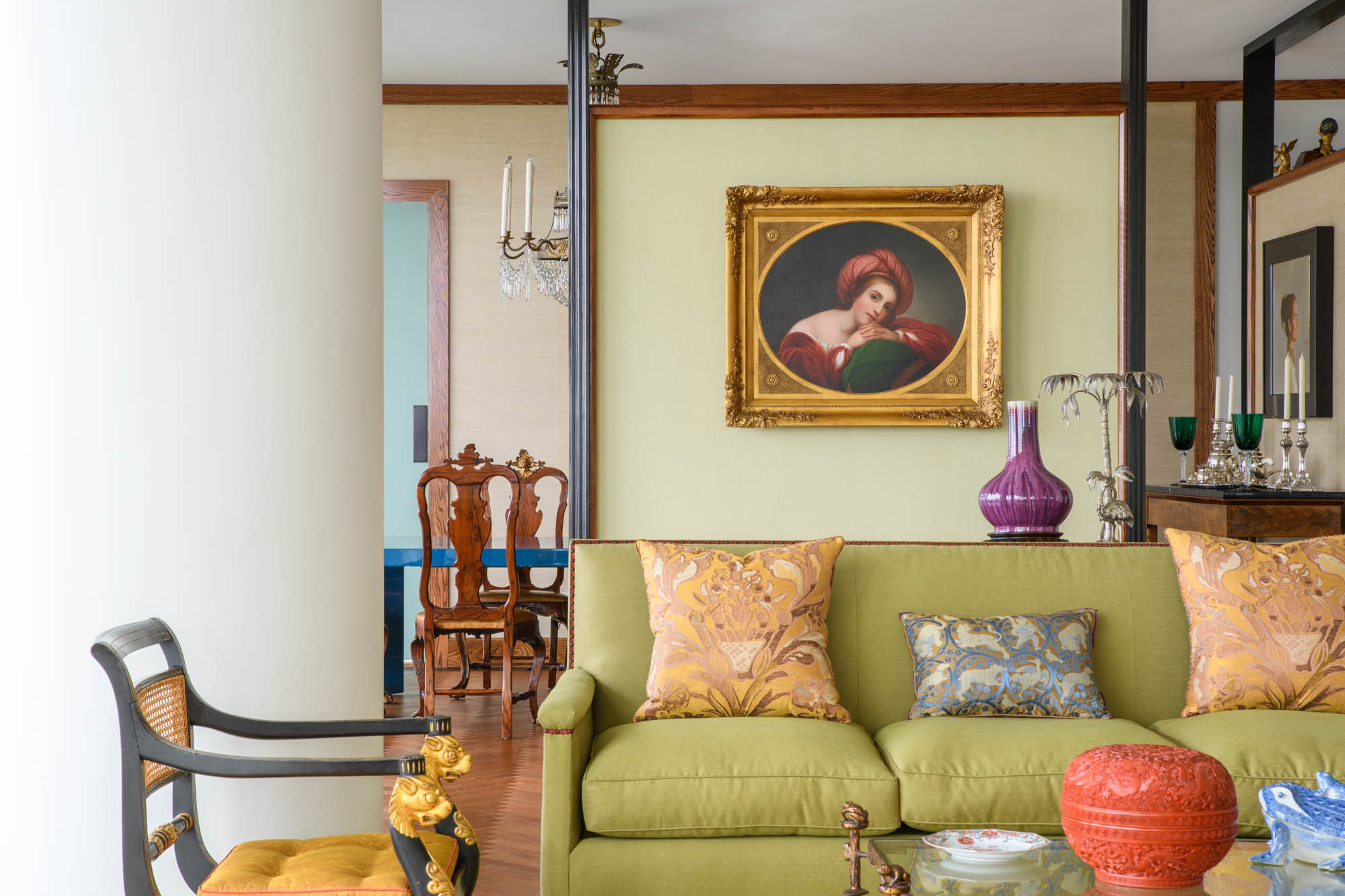 A portrait by famous American artist Raphaelle Peale is framed on a custom screen separating the living and dining areas. The screen was inspired by shoji screens and kimono stands, and consist of panels set into chamfered oak posts on a plinth base.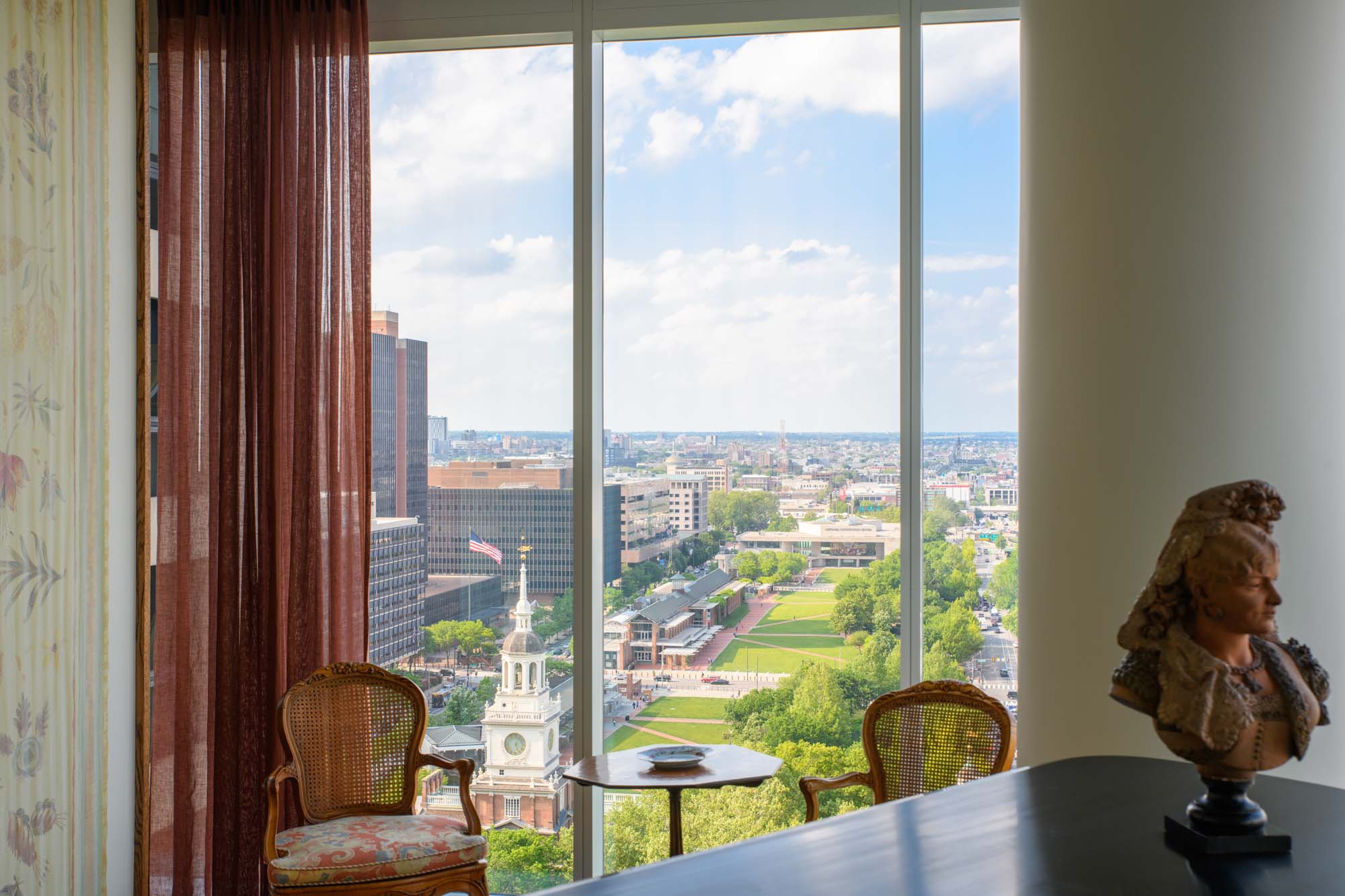 Independence Hall is seen in the distance.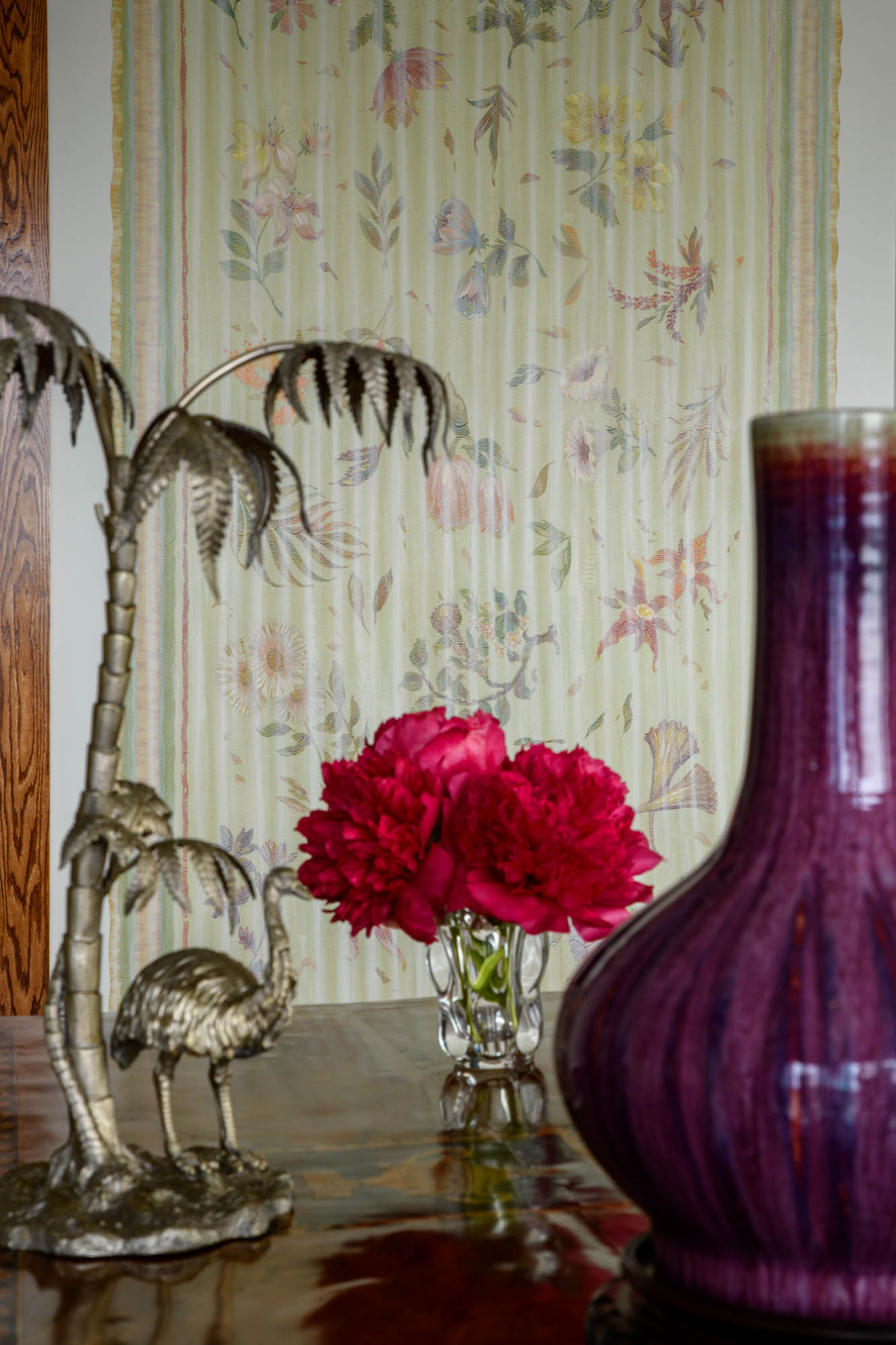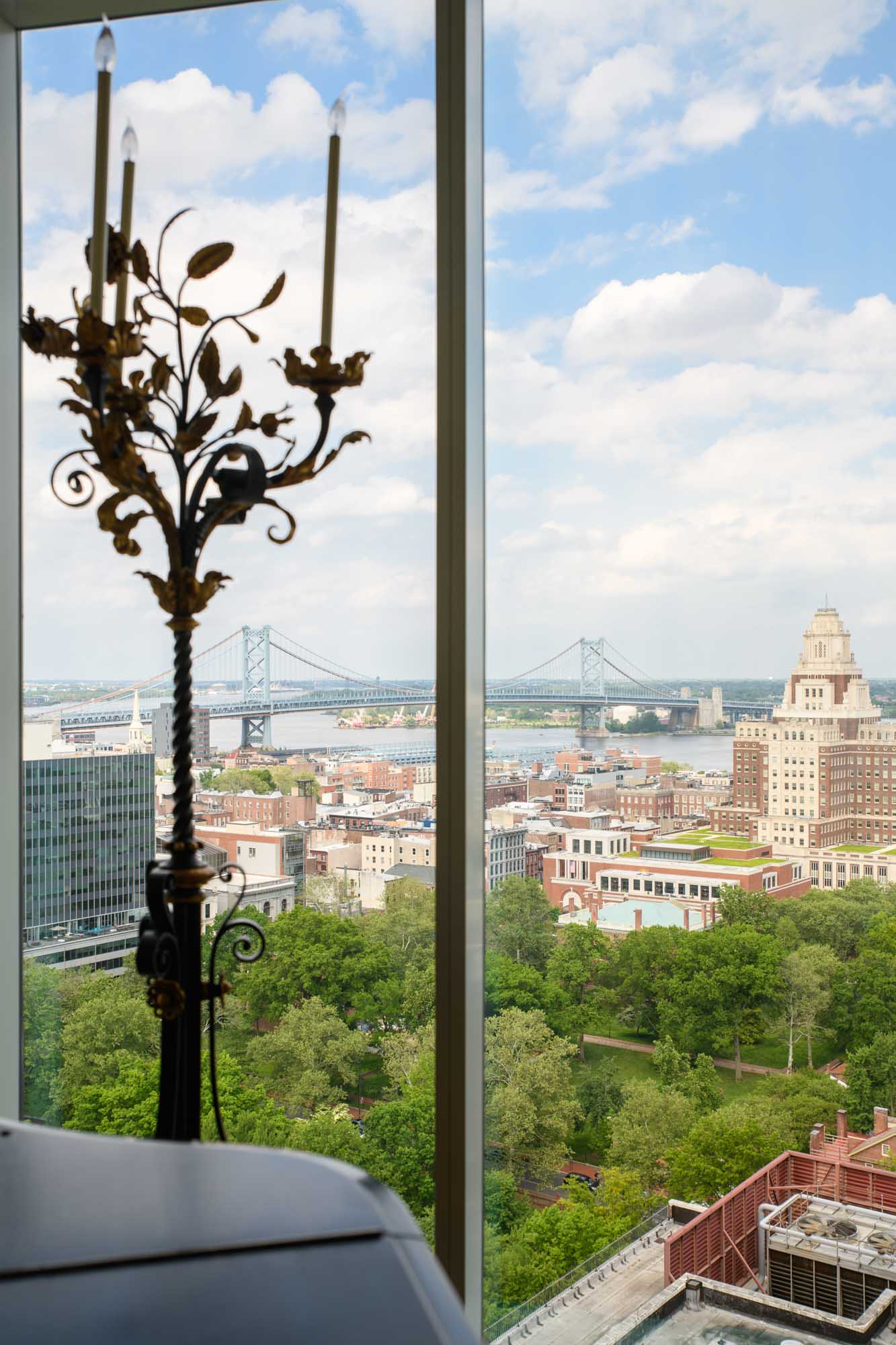 English silver palm trees and an early 20th century candelabra foreground the view.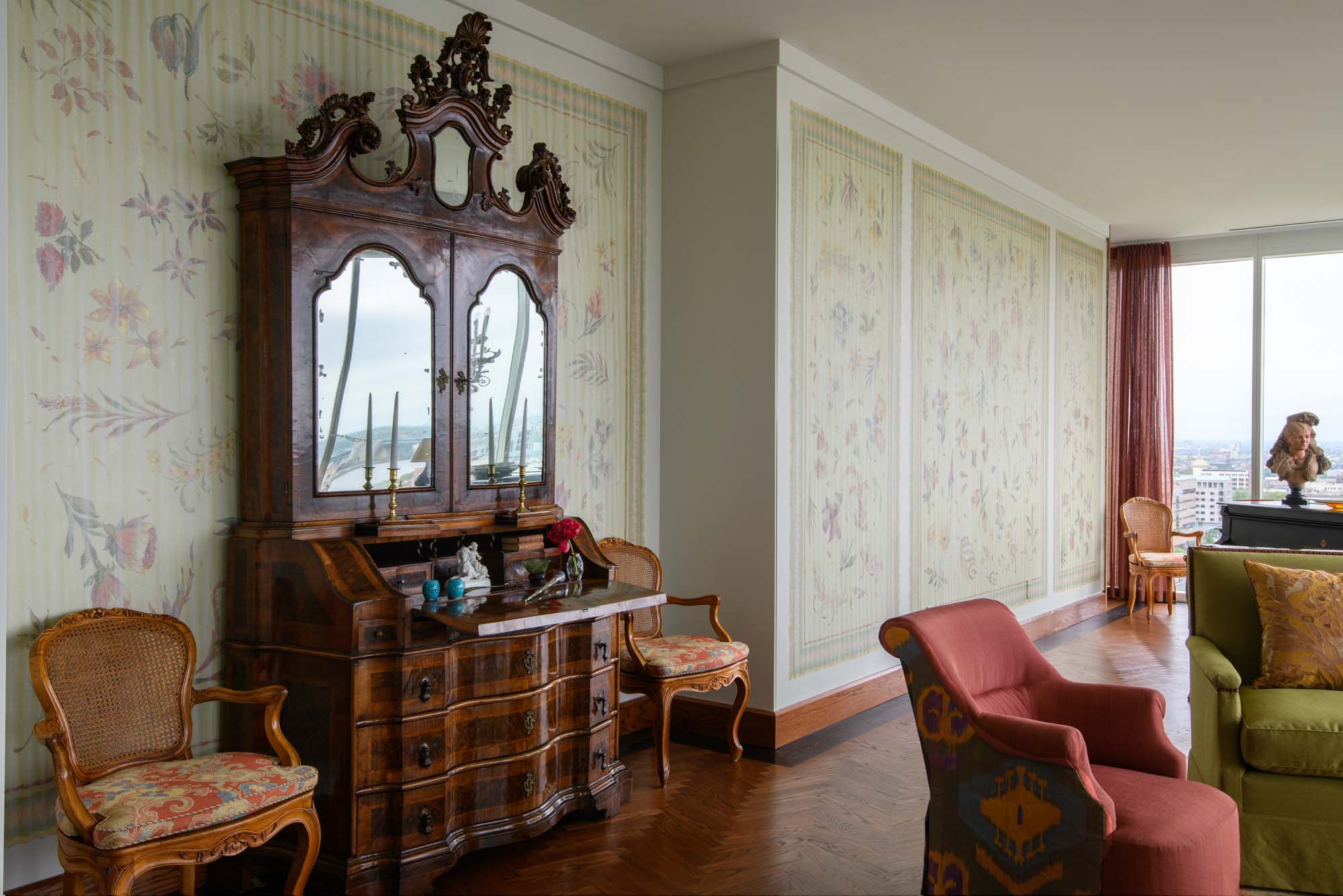 A centerpiece of the living room is an eighteenth century Italian Rococo Secretary of the best quality. The collection is set against a unique background of panels painted by the remarkable and world renowned decorative painter Pierre Finkelstein, our frequent collaborator. They are meant to give the impression of sheer draperies and have a trompe l'oeil effect.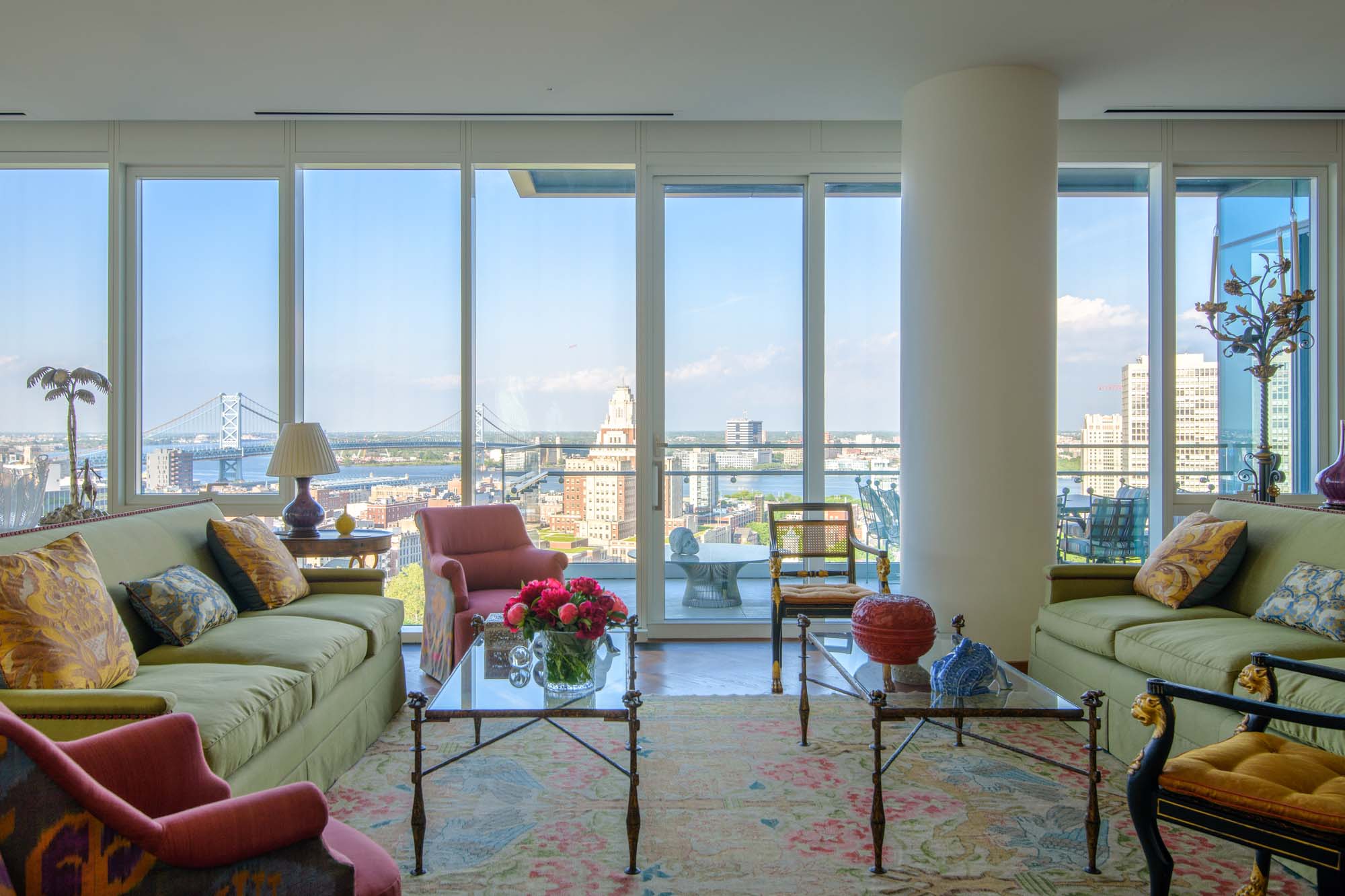 The club chairs are upholstered in Fortuny Ikat and George Spence Strie in 'Museum Red'.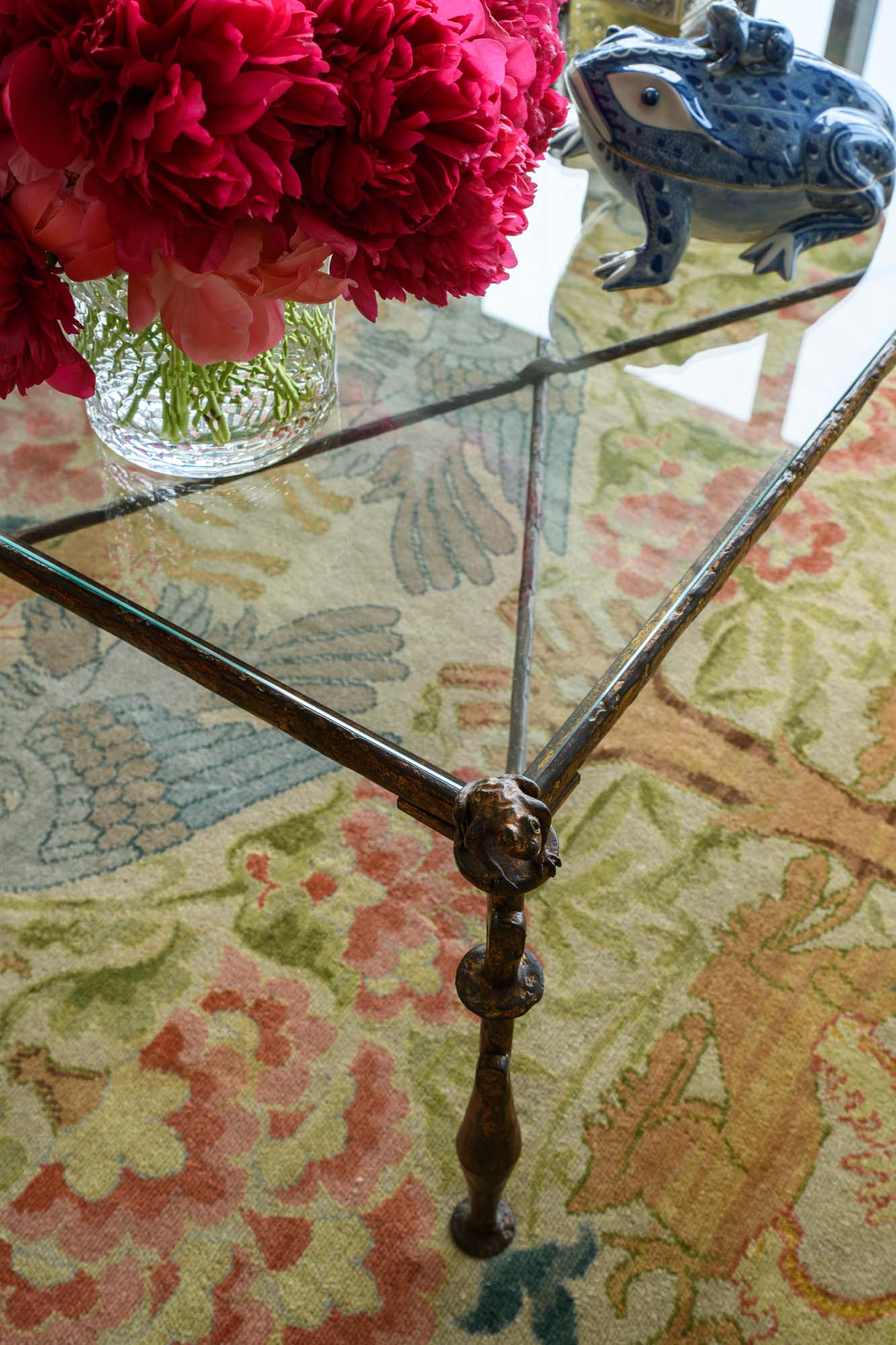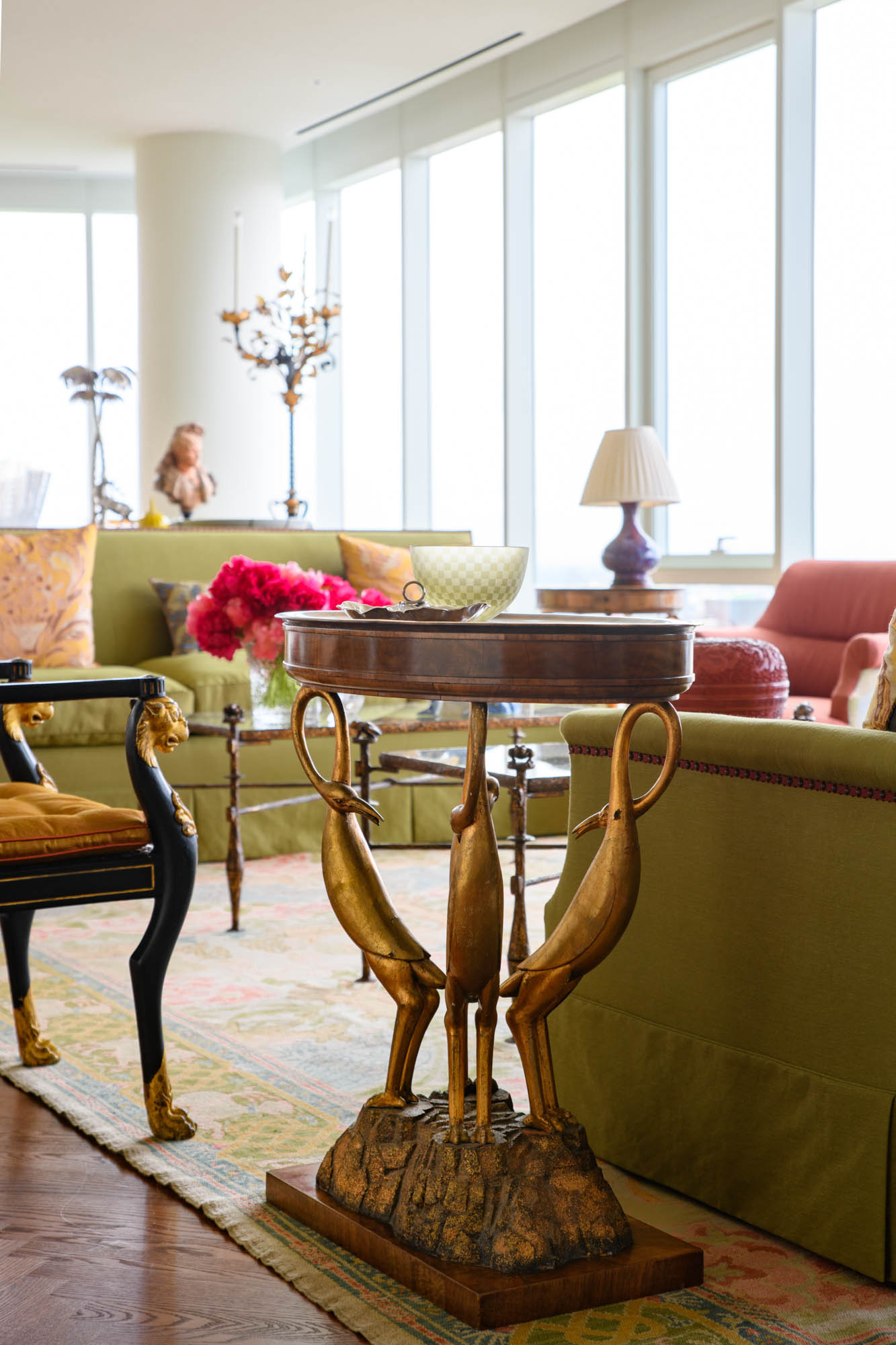 The frog coffee tables were inspired by Giacometti, commissioned by Jayne Design Studio.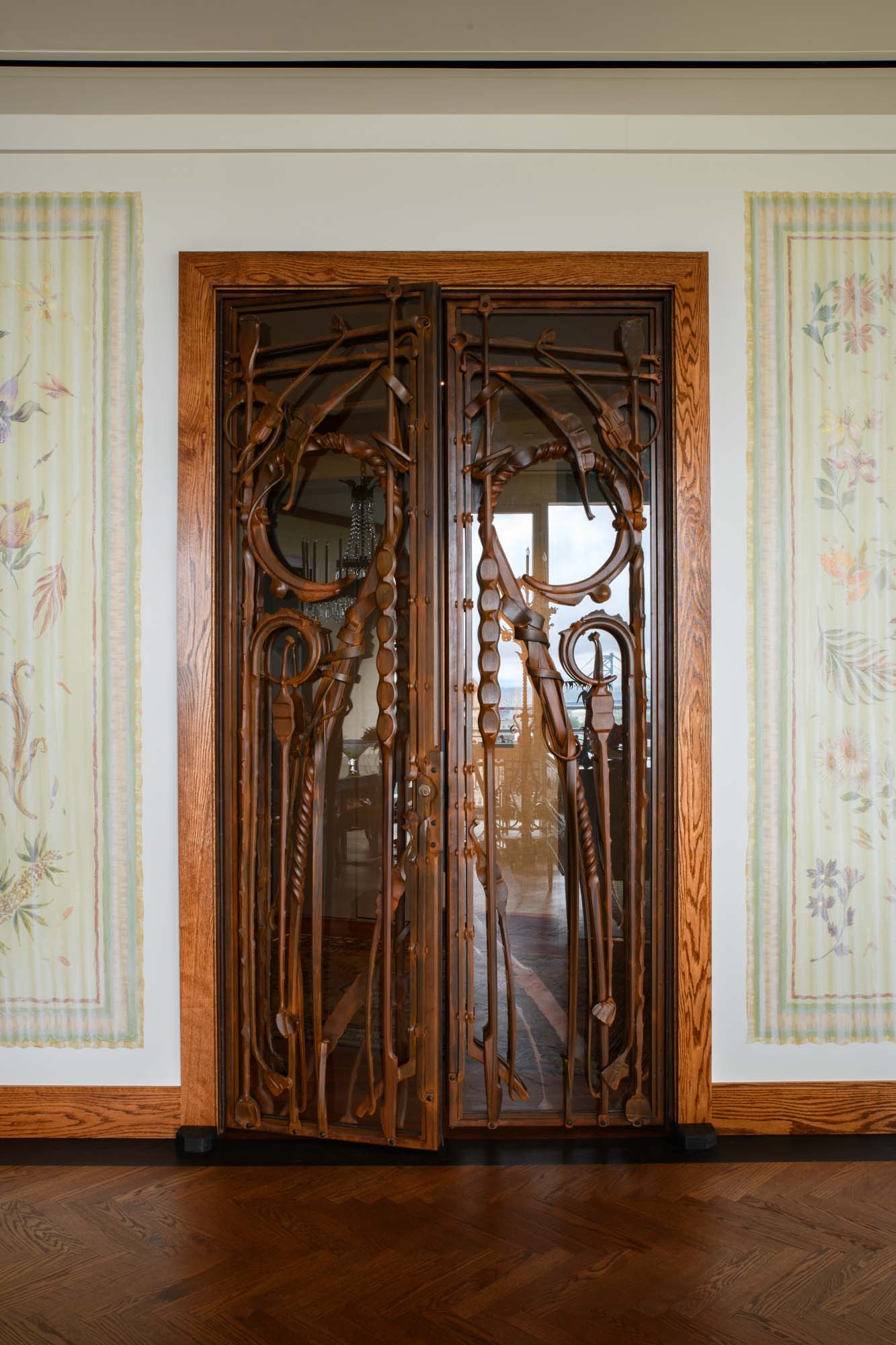 The case clock is 18th century Dutch, designed to play music on the hour.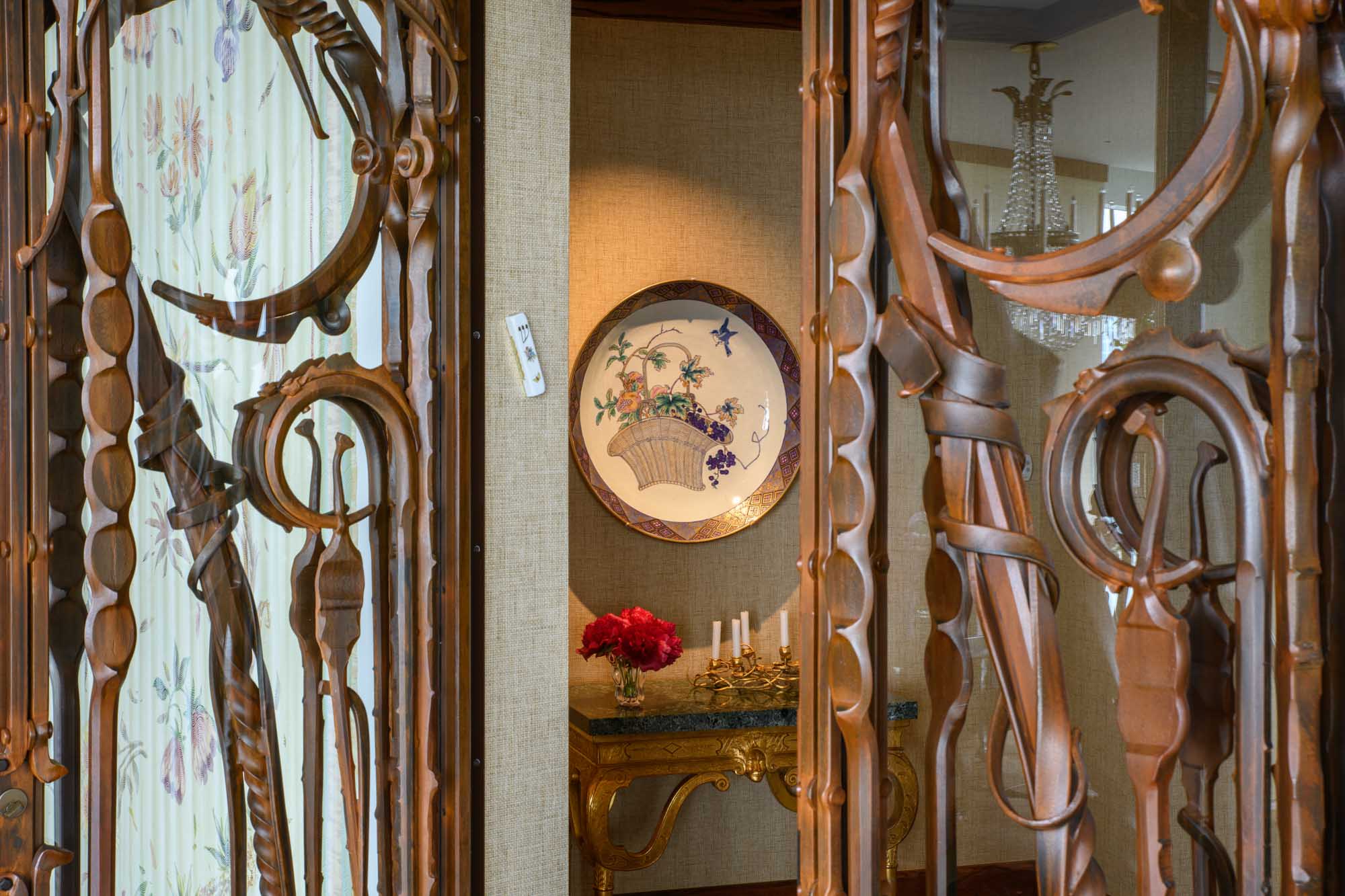 Albert Paley designed the gates for our clients and were in their previous home. They form a vestibule into the apartment.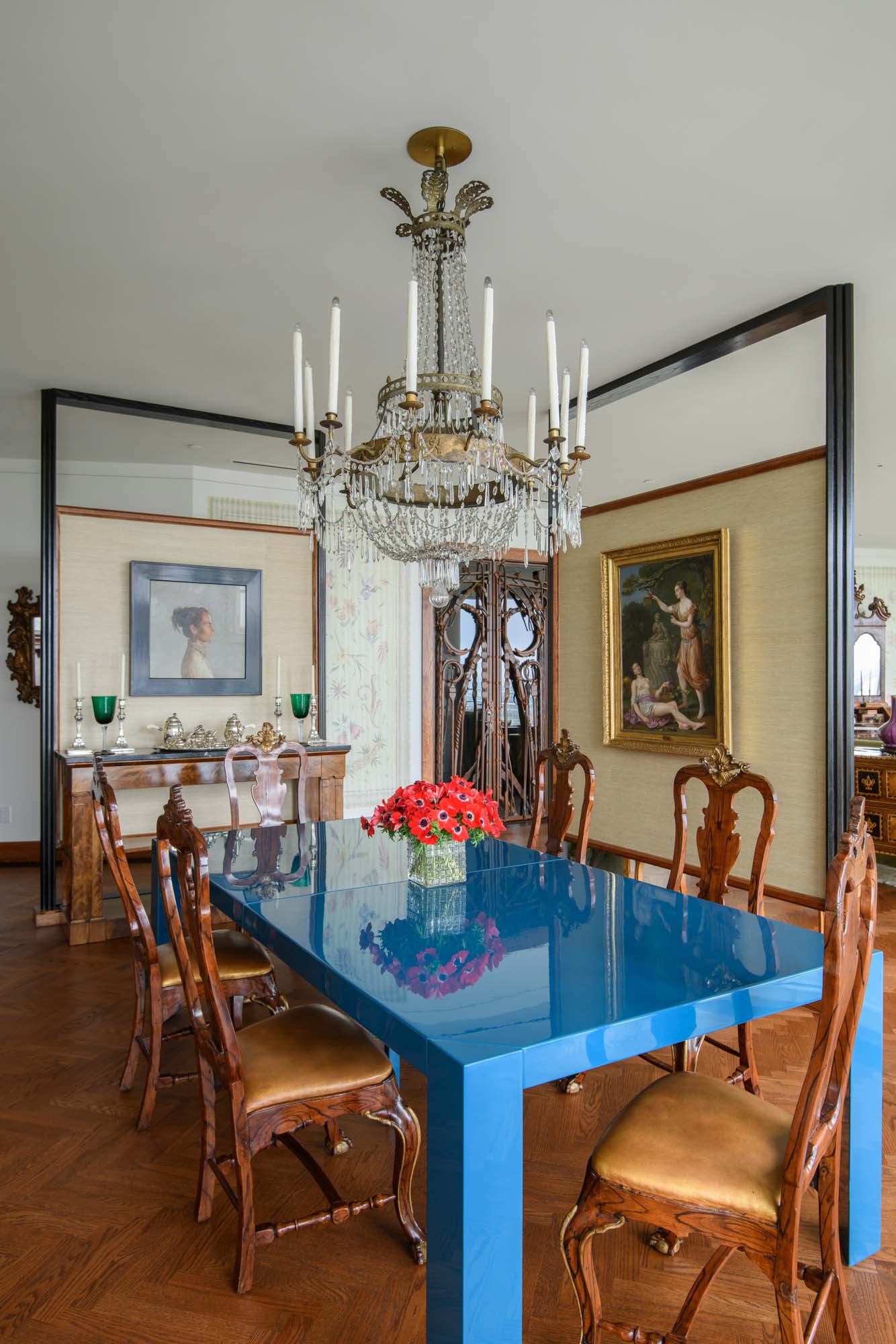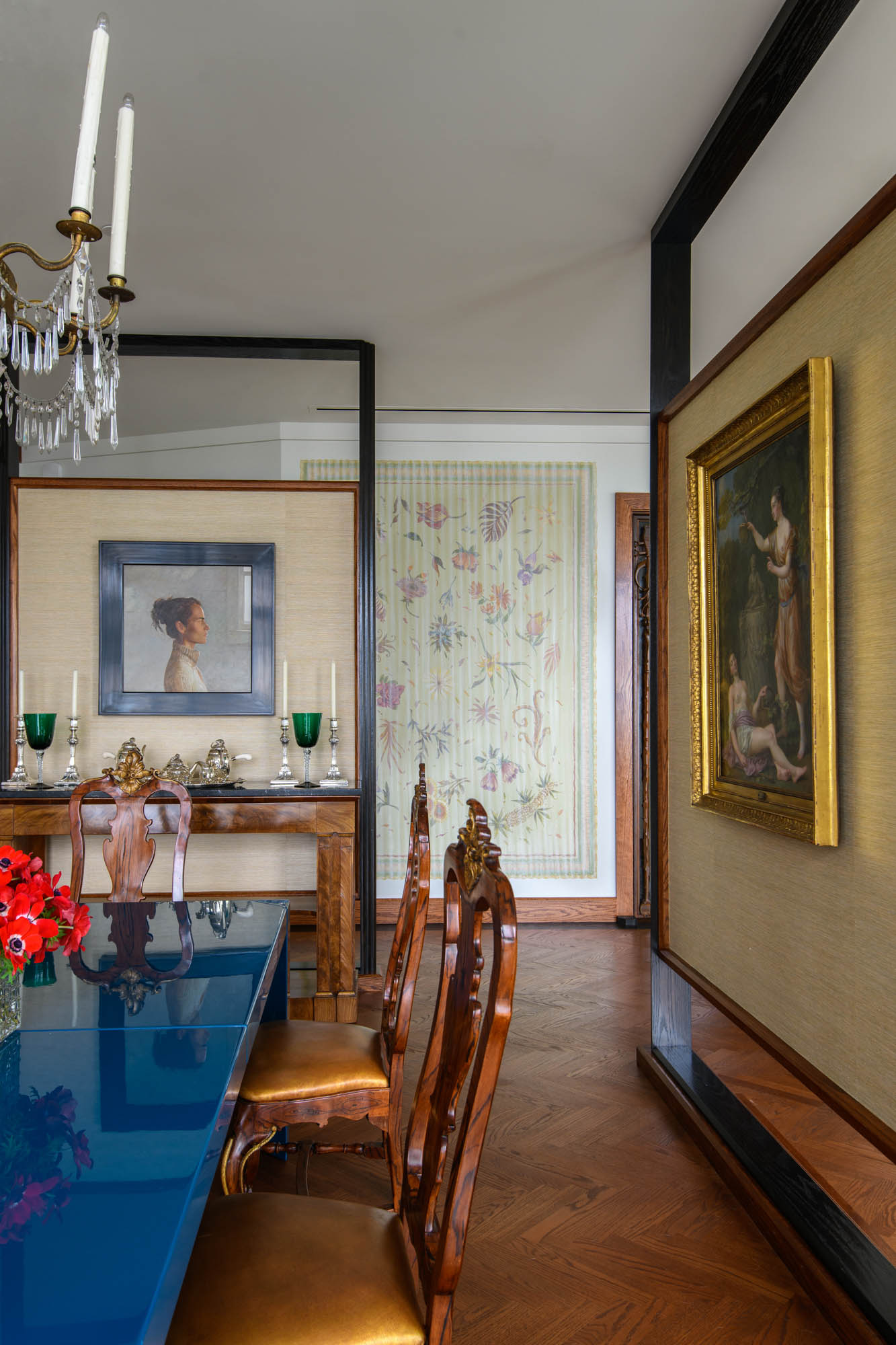 Offering another opportunity for framed art, the paneled screens shelter the dining table. The design is by J. Spector, originally for a house our clients had in the 1970s and repurposed here. The chandelier is Italian Empire and the portrait is a Bo Bartlett.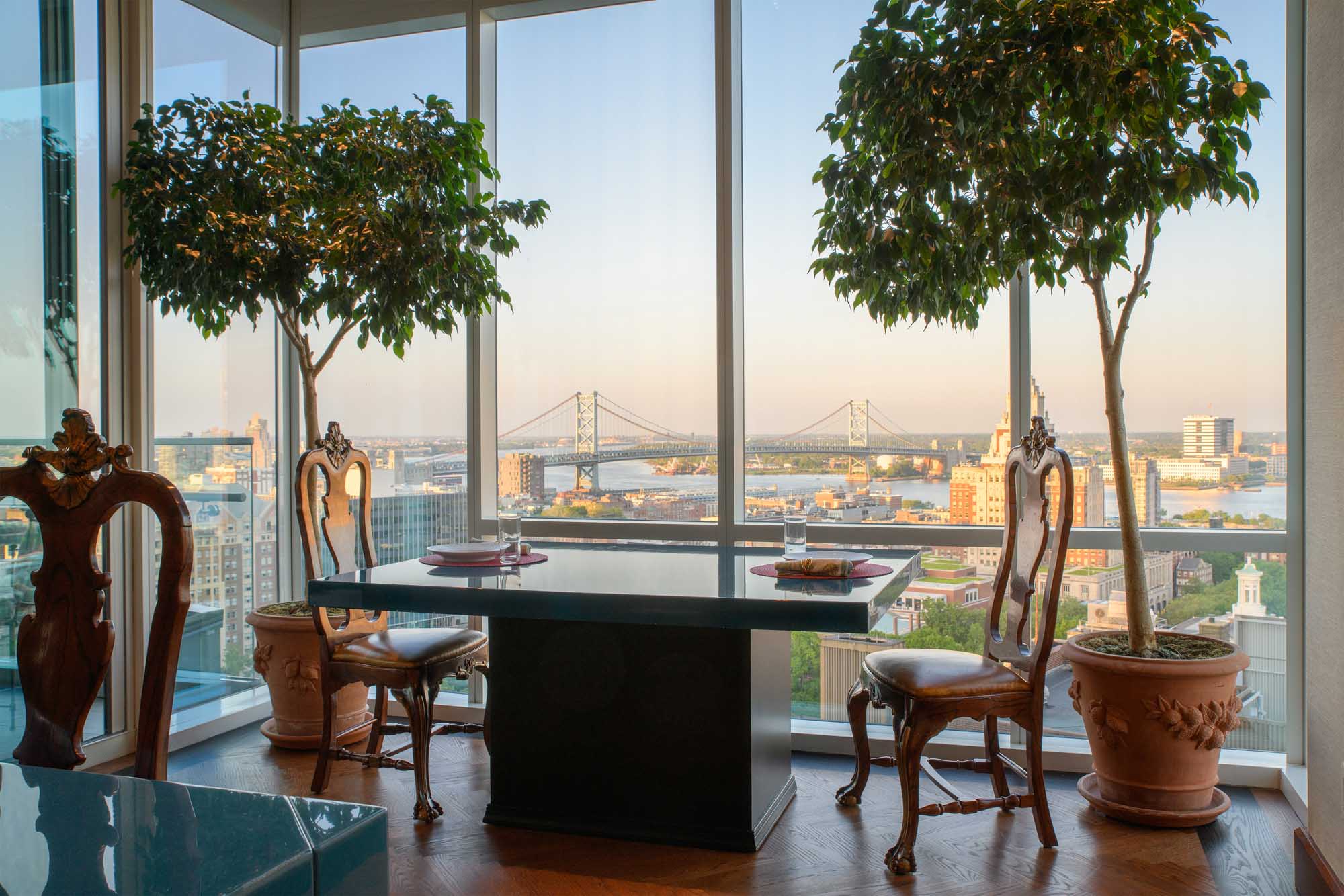 The dining chairs are Portuguese Rococo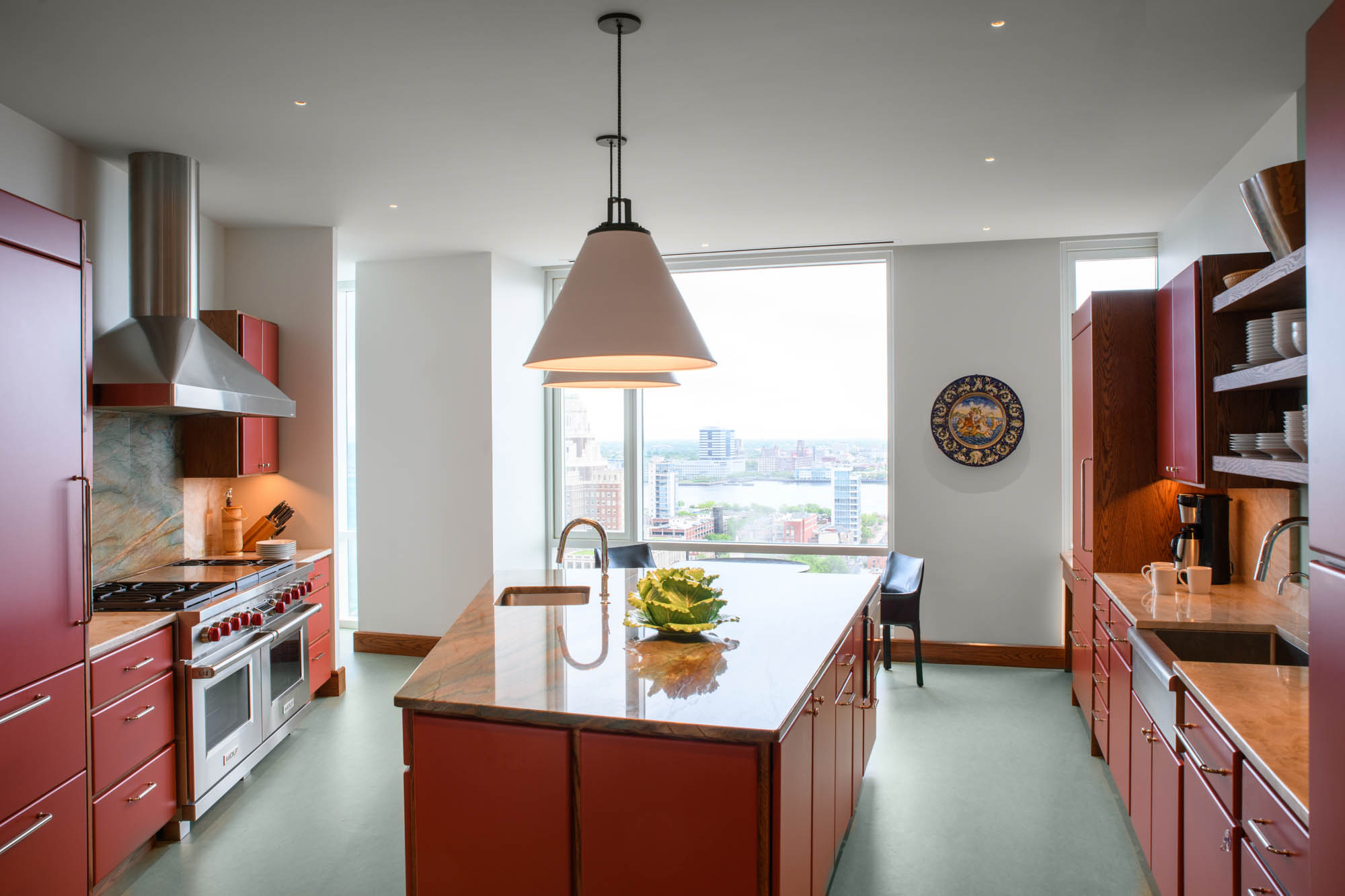 The triangular shape of the apartment is particularly evident in the kitchen. The cabinetry has lacquered colored panels set in oak frames which compliment a variety of stones selected for their artistic qualities. The charger on the wall is 20th century Italian and the lettuce tureen is by Dodie Thayer. This is a well-used and loved room in the house.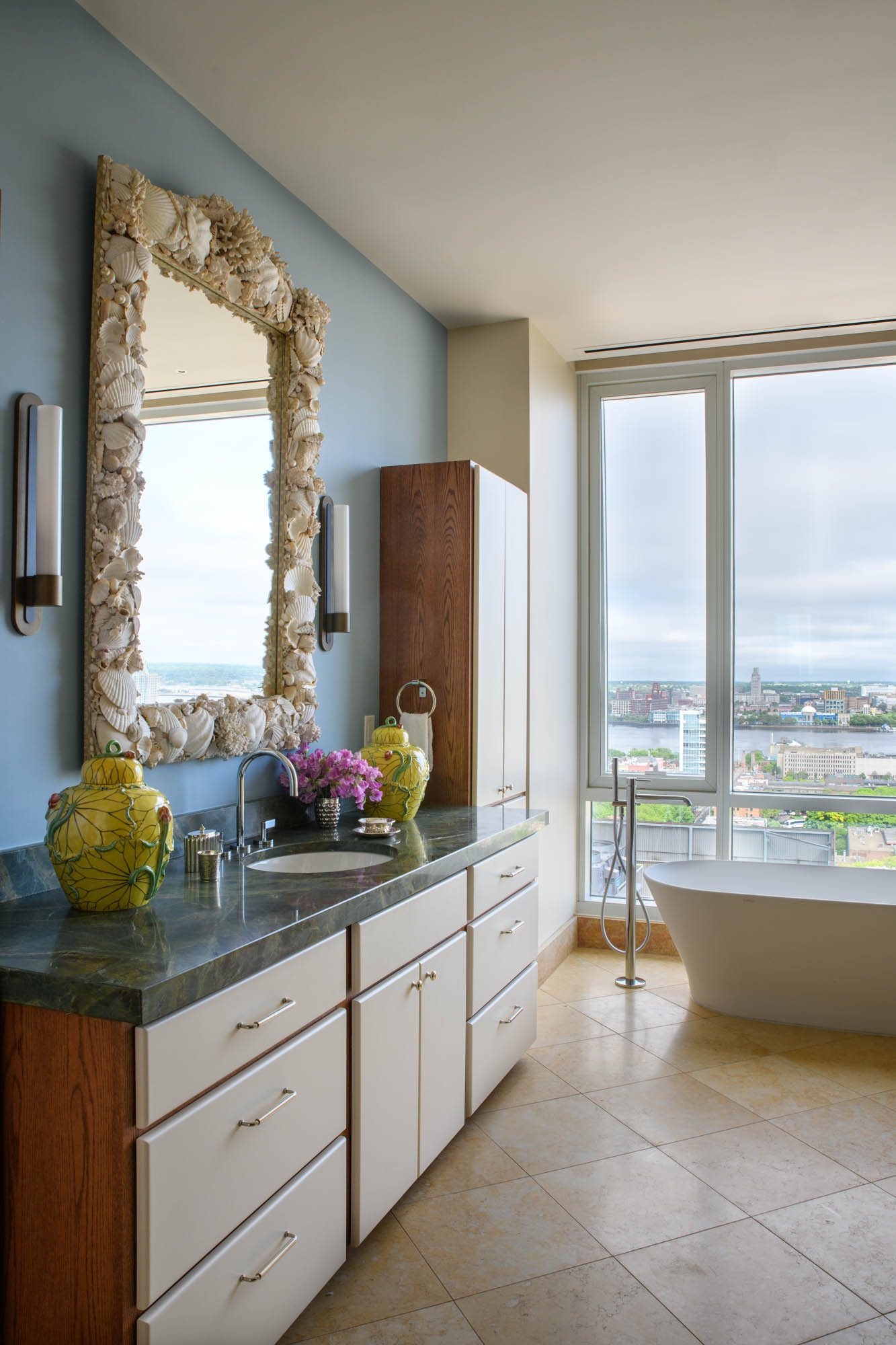 The centerpiece of the principal bathroom is a monumental, shell-framed mirror our clients commissioned for a house they had in Spain.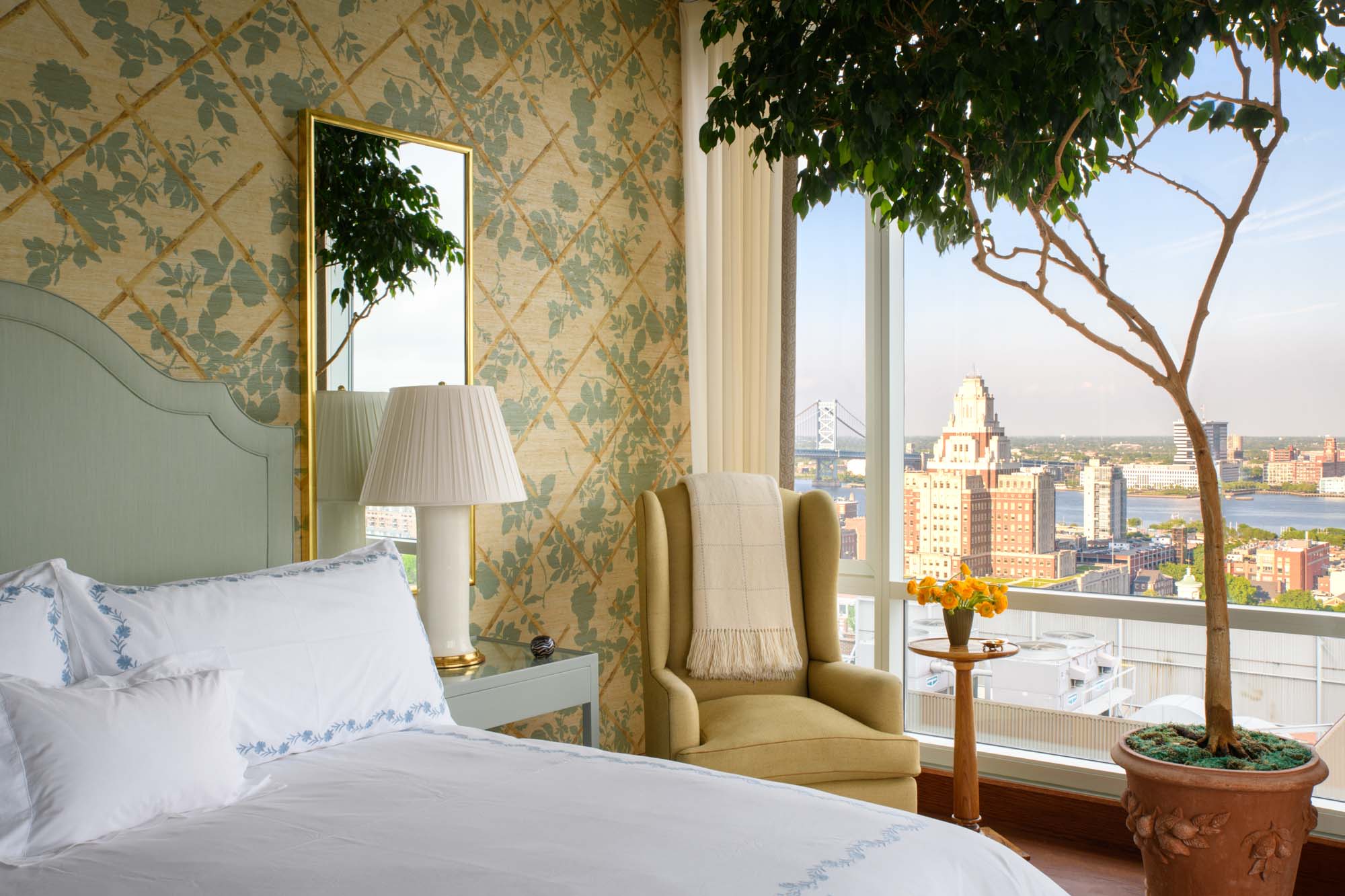 Every room has amazing city views with Philadelphia's incredible collection of buildings.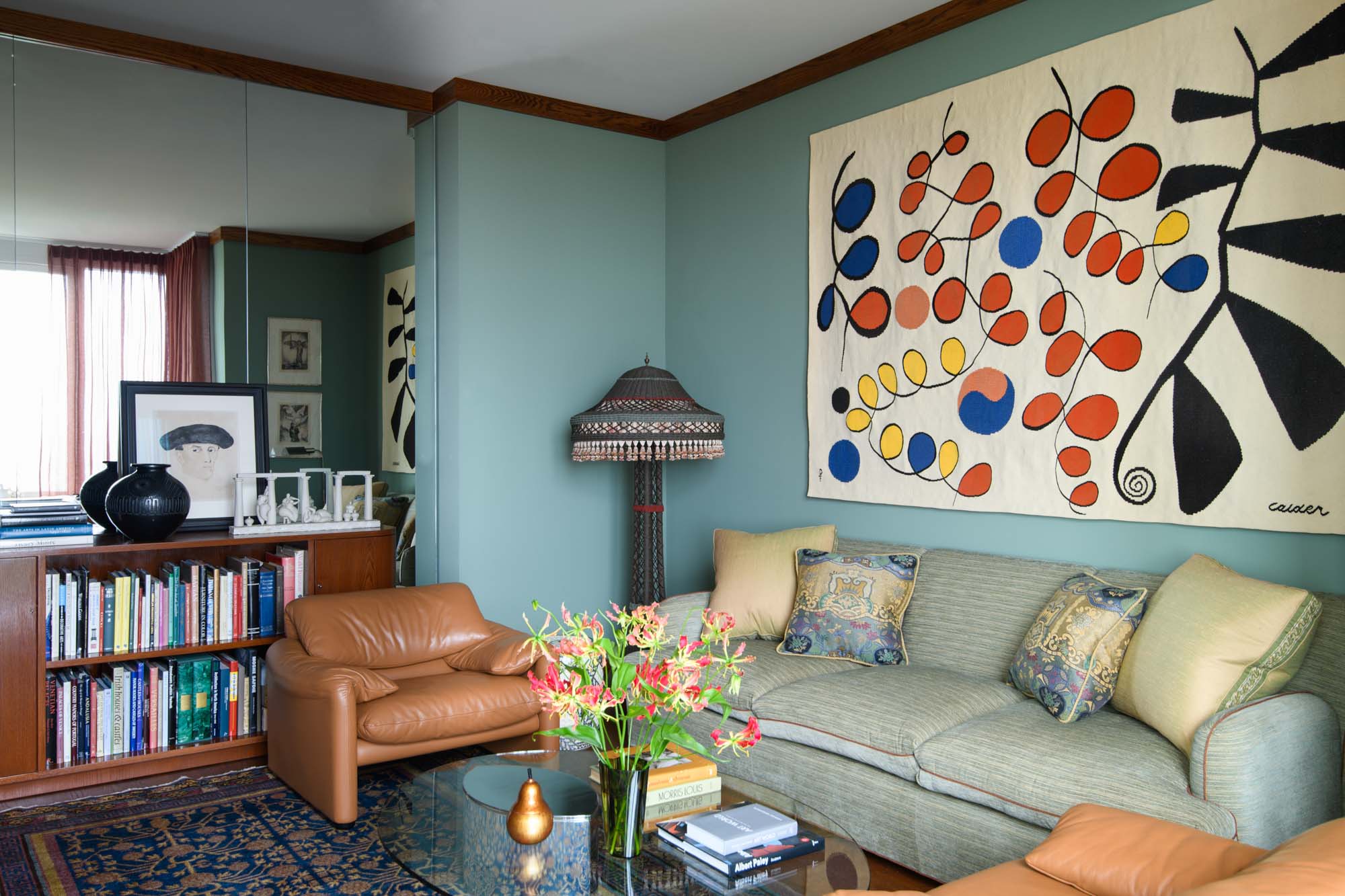 The tapestry in the library was designed by Alexander Calder.