This special 10th anniversary list expands the group to 125 from the original 25, with a new stable of talent added to a continuing roster of "grand masters" and acclaimed designers from earlier years (we became part of the list in 2013).
Even after all this time, being included on this esteemed list remains an honor and a privilege, one that has greatly enhanced our Studio's profile and reach. Congratulations to the new additions and old hands with special thanks to the magazine's editors for their encouragement and support for the work that we do.
Visit the Elle Decor site for the slide show highlighting the listees. Our profile features an image of the Great Room of a family compound in Oyster Bay, which is shown at top and can be seen in depth here. It is worth an online visit — the house was designed expressly for the purpose of enjoying summer weekends, just to help put everyone in the frame of mind as we all embark on our own.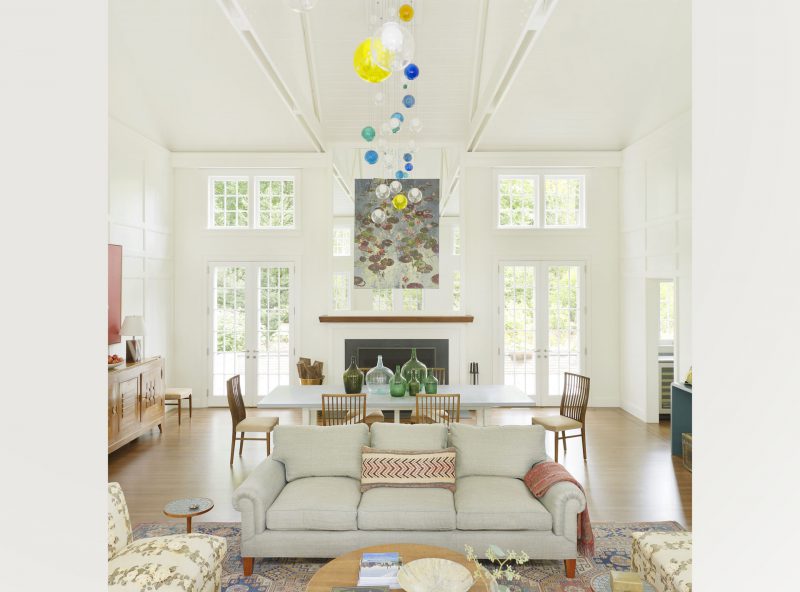 One of our earlier appearances on the A-List showed Thomas Jayne and Rick Ellis's pink sitting room of their New Orleans apartment, which was also presented as a full length feature in the magazine in 2008. See our project page on the apartment here.