Thomas Jayne will be heading to Houston for the "Grand Finale" of the historic Theta Charity Antiques Show, one of America's leading antiques and fine art shows, hosted by the Houston Alumnae Chapter of Kappa Alpha Theta for the last 67 years (the Houston Thetas are a fund raising giant whose work supports a broad range of Texas-wide and local charities – learn more about them here). He will be attending the show's preview party the evening of Thursday, November 21, and then participating on a panel on antiques and decoration with moderator Margot Shaw of Flower magazine on Friday morning, November 22. Fellow decorators Brooke and Steve Giannetti, Alexa Hampton, Charlotte Moss and Thomas O'Brien will be part of the conversation.
A book signing will follow with works by all the participants available for purchase. Thomas' latest Classical Principles for Modern Design will be on hand.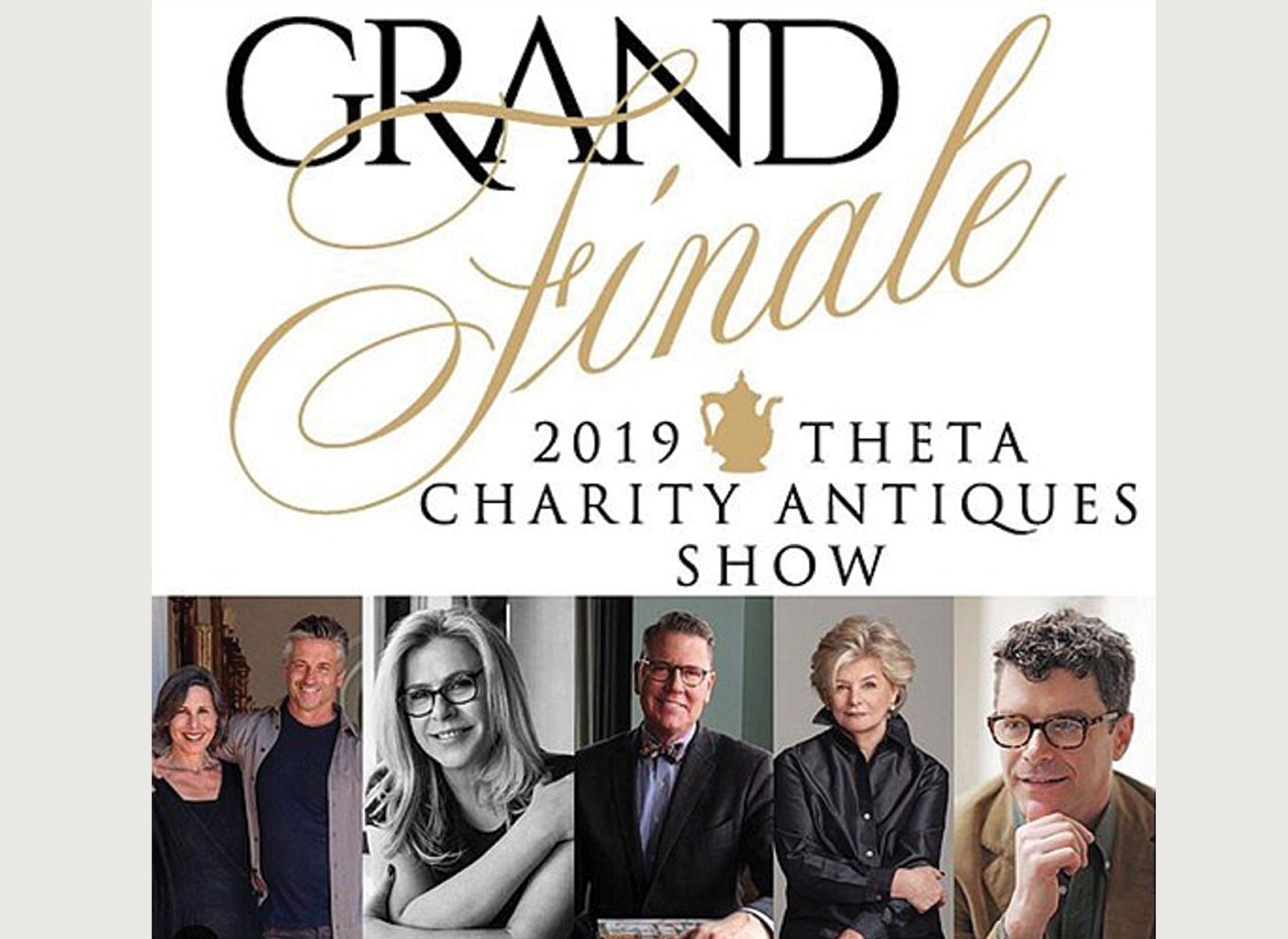 This is Thomas' second time speaking at the Show, an important stop on the American antiques circuit for anyone passionate about collecting. Visitors to this year's event will find a wide array of treasures—including estate jewelry, antique silver, hand-woven rugs, and period furniture—and learn more about art and antiques from designers and experts from around the country. There will also be a chance to enjoy vignettes arranged by local interior designers including Cindy Witmer, Jennifer Barron, and Ashton Taylor and to visit the Young Collector's Booth with a lower price point to engage and encourage a new generation of collectors.
Proceeds from the Show will benefit eleven local charities. The group raises funds to support 4 permanent beneficiaries and 7 local charities including Bayou Bend Collection and Gardens/The Museum of Fine Arts, Houston, Child Advocates, The Kappa Alpha Theta Foundation, Texas Children's Cancer & Hematology Centers, Amazing Place, Bo's Place, Camp for All, Holly Hall, Nick Finnegan Counseling Center, The Rise School and The Rose. Since its inauguration, the event has donated nearly $8 million to the important cultural, community, educational, and medical causes in Houston.
This finale runs from November 22 to 24, 2019, and is being held at the at the George R. Brown Convention Center at 1001 Avenida De Las Americas in Houston. General admission tickets are $25 and include access to all speaker events throughout the weekend, as well as complimentary re-admission for the duration of the Show. Tickets can be purchased ahead of time at this link. Tickets for the preview party on Thursday, November 21st are available online as well.