The notable and engaging magazine, Garden & Gun, interviews Rick Ellis to learn about his path into New York's food world in the 1980s and how that led not long after to establishing one of the most important collections of American cookbooks in private hands. He highlights a few of the Southern standouts from the many volumes he owns, including the book that kick-started the whole thing — a first edition of La Cuisine Creole (1885), a gift from his future husband, Thomas Jayne.
Read the full story here. Also visit our project section and publications page to read about Thomas and Rick's collaboration on the interiors. The bookcases holding the collections serve as an important architectural and organizational feature that helps to define the wide open space of the loft.
We also recommend visiting Garden & Gun's recipe pages for "A Sweet Taste of the Past" where Rick shares desserts from two favorite cookbooks, The Virginia Housewife and Cooking in Old Creole Days.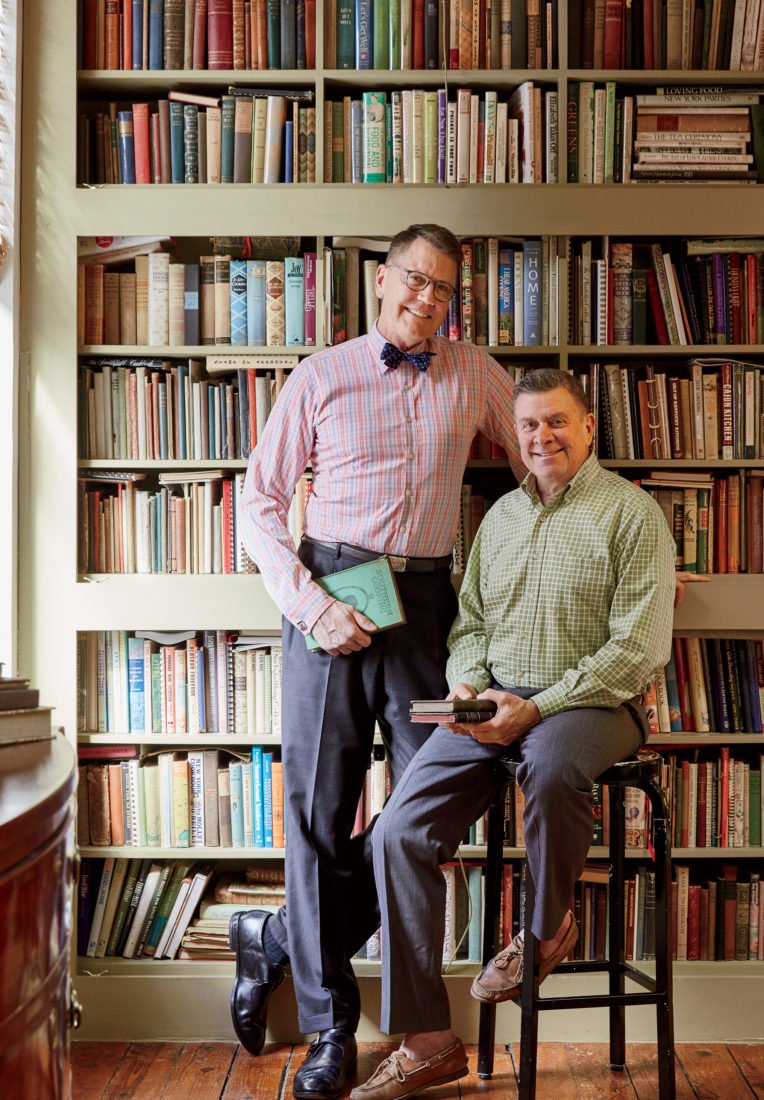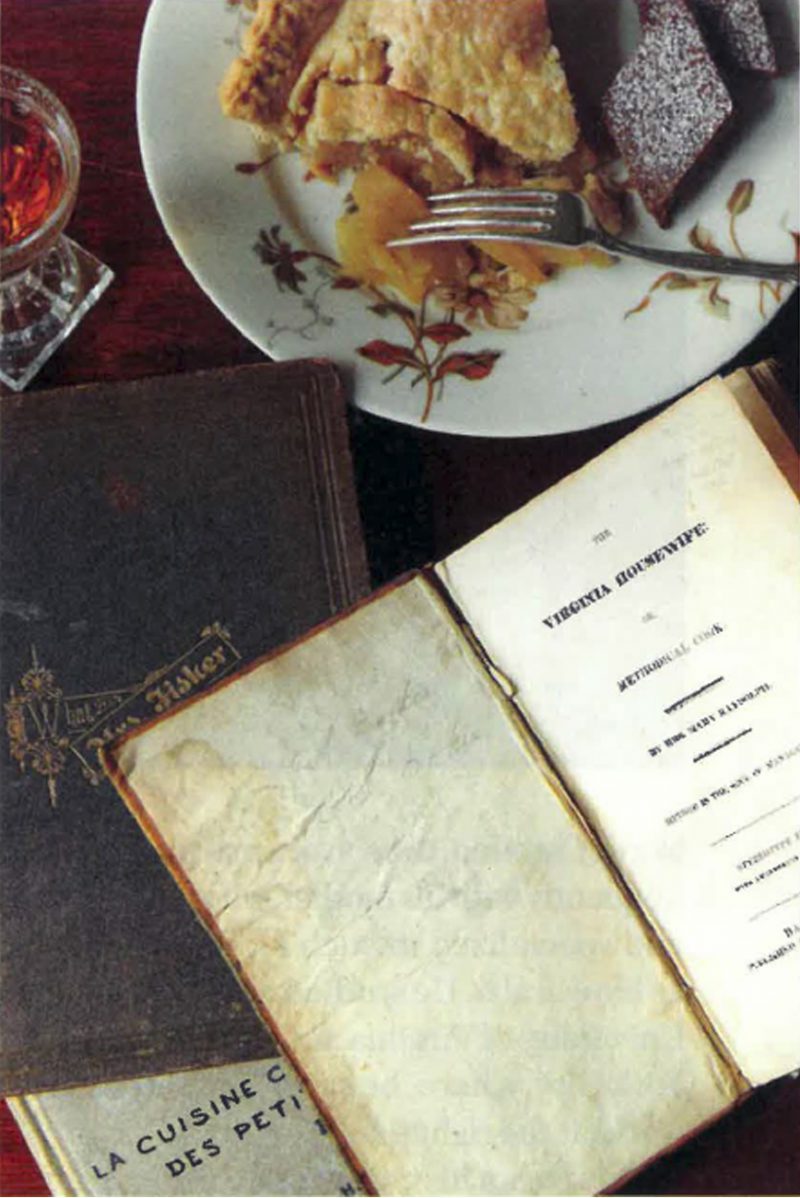 Thomas and Rick in front of shelves they designed to hold the collection and an early copy of
The Virginia Housewife