On Monday, February 4th, Thomas Jayne will join Lightner Museum Executive Director Robert W. Harper and Curator Barry Myers for a question and answer session regarding his latest book Classical Principles for Modern Design: Lessons from Edith Wharton and Ogden Codman's The Decoration of Houses. The conversation will explain some of Wharton and Codman's fundamental ideas and reveal how much of them remain applicable today via illustrations of the Studio's work. As summed up by Mr. Harper, "Thomas Jayne's work is the gold standard for incorporating modern design and historic interior principles. His style, often based on traditional standards, still conveys homage to the present."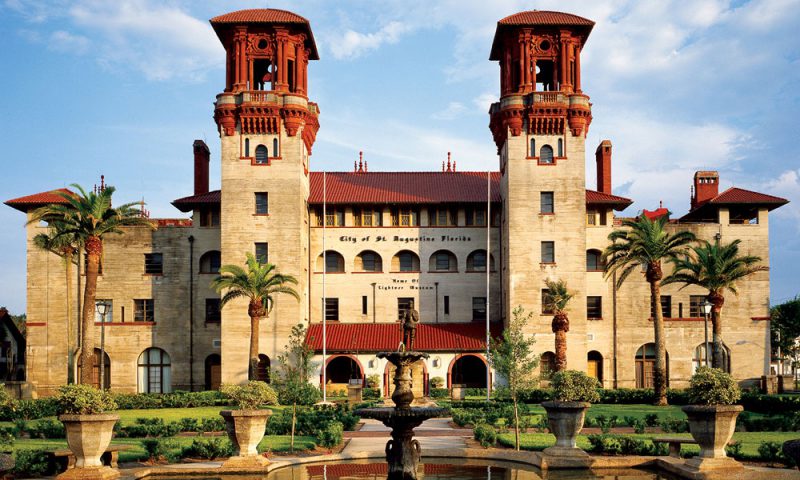 The museum is housed in the former Alcazar Hotel constructed in the late 1880s as part of railroad baron Henry Flagler's legacy of grand Florida resorts. The property now serves as a museum of Victorian decorative arts and historical objects, such as stained-glass art by Louis Comfort Tiffany, paintings, sculpture, toys, porcelain and furniture. The beautifully preserved building and collections are worth the visit for anyone heading down to the Jacksonville area this season.
The event will be held in the St. Augustine City Commissioners Room located in the Lightner Museum Courtyard and begins at 4:00 p.m. There will be a reception and book signing in the Lightner Museum Lobby immediately following from 5:00 p.m. – 6:00 p.m. Reservations should be made in advance as seating is limited. Tickets are $15.00 and can be purchased on the Museum website.
This event is funded in part by St. Johns County Tourist Development Council.